This photo sparked my thinking regarding silos and the so-called gap between IT and lines of business.
The notion that IT and the business speak different languages is such a well-worn cliché that it's almost unbearable to discuss. Nonetheless, perhaps the cliché is so worn precisely because it expresses a common truth with which we are all familiar.
In this metaphorical representation of information silos, there is a small bridge at the top signifying some communication happening at the most senior level in an organization. Aside from that, the two business units just do not talk.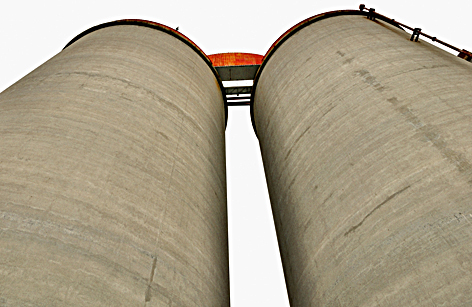 Does this scenario ring true for you? Please share your experiences with information silos and IT / business alignment.
[Photo by Michael Krigsman.]