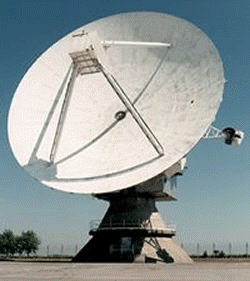 Okay, to recap. We've so far done the following watchlist parts:
Part I – The Big 4 – Microsoft, SAP, Oracle, salesforce.com
Part IIA – CRM Companies – NetSuite, Sage, RightNow
Part IIB – CRM Companies – Cognizant, Eloqua, Sword-Ciboodle, SAS, SugarCRM, Helpstream, Aplicor
Now we move on to Part IIIA and Part IIIB – The Social Companies and the Social Channels- though I'm not telling you who they are except in the posts themselves (nyah, nyah, nyah).
The Part III Plan
This is going to be my most eccentric set of selections because its a new group coming into an older world and making claims that they may or may not be able to support. That means that I'm going to look at social "entities." Companies that encompass community platforms, social business platforms, social networking platforms, and social media monitoring capabilities. Channels that have taken on the role of locations but locations with a CRM twist as we shall see.  Do all the companies that I'm going to put on the watchlist meet the claim of being social CRM – no, but who gives a flying…. who cares?  None of the companies nor any of the channels meet the criteria for a complete Social CRM technology suite.  What they do provide is a more mature and sophisticated capability to support the engagement of customers than we've had in the past – which is the strategy that Social CRM supports.  Though by no means are we in a mature market – puhleeze.
The Social Companies
In 2009, the social software vendors began to call themselves "Social CRM" enmasse and rather suddenly. I'm not 100% sure why but I have to speculate that there is a lot more money in calling oneself Social CRM than social media and it opens the way into an established $13 billion plus market.  Plus strategically, it allows access to both major enterprise software vendors for partnerships and directly to larger enterprises. Social software originated on the consumer side but the market for them is on the business side – which they clearly are aware of and which will drive a different set of behaviors by them then they are used to (see PGreenblog for a companion piece on this topic here).
But that's speculative and not meant to be derogatory in any way. That is the reality and they were recognizing the reality of the marketplace.
However, that also created a good deal of confusion and some sadly overextended discussions on what was Social CRM (good for awhile and then not so good) and who was Social CRM and who wasn't.  My "who" at this point is "who" cares?
There are several of the social vendors who make the Social CRM claim who are productively doing what they should to be part of the space.  I've chosen five of them that I think make the grade and are doing everything they can to be worth watching in 2010.  Just an FYI or disclosure if you'd like to call it that, I've had a consulting or thought leadership (meaning speaking at a a conference or writing a white paper)  relationship with all of them except Lithium at some point.  But then again, I've had a consulting or thought leadership relationship with almost all the CRM vendors at some point or another and with many companies who were scratched from the list or who appear in the "revisit" list.  Believe me, as anyone who knows me knows, that has no impact on my thinking or what I'm saying here. No one is spared the honey or the jalapeño – if they deserve either or both of them.
Unlike the bulk of the companies on this watchlist, Lithium actually has done the right things from both a thought leadership and a marketing standpoint to position themselves as "a" Social CRM company (though I know they'd like to be "the" Social CRM company) and when it comes to creating a market presence the always charming and smart Sanjay Dholakia, CMO of Lithium does a really good job.  For example, if you remember earlier this year (and if you care at all), Lithium held the First Social CRM Virtual Summit, essentially pulling a coup. They had a superpowered group of speakers at the event – so to speak – including, ahem, me; Brent Leary; Ray Wang: Jeremiah Owyang; and Dr. Natalie Petouhoff (all on my analysts all stars list) among others and they had a stellar attendance with 1300 folks, about 450 from outside the U.S. (Ahh, love those virtual environments). Unlike many of the companies on either list, they don't have a problem marketing even though they might overreach when it comes to claiming #1 status.  There is no one that has the right to that claim now.  Just an FYI.
They also are well financed, having just received a Series C funding of $18 million U.S. which will provide them with a lot of latitude when it comes to building out their story including the products they need to deliver.
Coupled with their good marketing moves is a solid community platform.
First and foremost, because Lithium founder Lyle Fong was one of the world's greatest gamers, they have a gamer's paradigm which means they've got a terrific interface and scalability in their DNA.
While there is no time to get into the details of their product since I'd be writing the 5th edition of CRM at the Speed of Light to have the room to do that, I do want to talk about one product component. That would be CRM Connect which is their native connector for CRM systems, considered a part of their Social CRM suite. Lithium, I have to presume, used CRM Connect, when they integrated several years ago with RightNow. They not only provided the communities for RightNow customers etc. but also  the community platform that RightNow used until their acquisition of HiveLive.
But and again, there is always a but, the integrations with CRM seemed to have stopped beyond the original RIghtNow partnership and the "usual" one with salesforce.com. There doesn't seem to be much other interaction with Lithium and the  CRM community that I can see. This isn't meant to go to the strengths or weaknesses of CRM Connect. It might be a great product – or not – but it does go to their strategy here. If they are serious about their Social CRM effort, they need to be aggressively pursuing the more traditional CRM vendors, which is not visible to the naked eye at the moment.
Nor do I see them attempting to establish the partnerships for integrations with the social media monitoring tools like Radian6.  Their own unstructured data monitoring and capture tools aren't particularly exceptional, so those integrations would be wise to say the least.
For an enterprise, the value of a community should be two-fold. Much greater levels of engagement with the customer (for the benefit of the corporate right brain) and a greater knowledge that can be utilized for customer insight (for the benefit of the corporate left brain) – which means data capture and analysis in support of that insight.  Lithium has nailed the former, and has a very narrow focus on the latter – with their very good Reputation Engine which is focused on identifying influencers and key players – valuable unto itself.  As good as the Reputation Engine is it is by no means enough when it comes to tracking the community's thinking about a brand or a specific topic. They do have that with Twitter – again a pack follower there – but they could move the game by manifolds if they integrate a scalable engine for social media monitoring with good old fashioned roles and responsibilities administration, and triggers, automated routing – and analysis.
Nonetheless, they are an exciting and smart company who could be a serious impact player in 2010.  We will see of course. I hope I'm right – aside from assuaging my ego, it would be good for the industry.
Jive is new to the Social CRM game.  Aha! I said "Social CRM" not "Social Business" and one of the reasons that they are on this watch list is that they get the difference and are spending 2010 from what I'm told by them, seeing customer engagement, not employee collaboration per se, as their prime focus for the year. Which makes them VERY interesting and worth watching.
What does that mean, Paul-the-faux-pundit-and-arch-pontificator? Explain that to me. Okay shut up and let me talk (This watchlist thing is clearly breaking me)  While I view the difference between social business and Social CRM the way that Esteban Kolsky does, I'd say that Jive's view of the difference is more technobusiness focused. They see Social Business as internal and collaborative i.e. Enterprise 2.0 and Social CRM as interaction and engagement with customers which means incorporating the tools and pipelines/channels for that engagement into what they are doing.
Their 2010 strategy is to provide the not just the tools and technology but the ecosystem that companies will need to collaborate with their customers to get some sort of created mutual value.  For example, that means a partnership with Bright Idea and Spigit both providers of innovation management solutions.
Their perspective is based on their assessment that the market is moving from visionary buyers (I think they mean early adopters and first movers) to pragmatic buyers (meaning those who are seeing the value and looking for ROI). They might be right. But they might be thinking a bit ahead of where the market really is.
Additionally, they are working on a strong vertical strategy and also aiming at B2B as part of their 2010 story.
They are also improving their Application Framework to be able to pass social information from any system whatever into Jive – which if you're both moving vertical  and B2B is something entirely necessary.
They began 2010 with the acquisition of Filtrbox, an easy to use, highly scalable solid social media monitoring program that I've had some experience with. This will be integrated with their SBS 4.0 social business platform and is a significant step toward their customer engagement 2010.
They are also moving in the direction of technological development that I'm seeing among the social companies in general. They are using their Activity Engine (interaction engine) to look at the social connections of individuals – such what they read, write, like, don't like, and who those individuals are following and how relevant all of that can be. Analyzing influentials seems to be a hot trend among the social companies claiming Social CRM.  More on that down the road. Jive seems to have thought this one through.
This is a company that is well funded, that has a smart and forward thinking leadership and a very good product. This is a company that is in the beginning of an evolution. They are by no means nwhere they want to be when it comes to Social CRM but they are evolving as the market is evolving so this will be an exciting ride to watch in 2010…