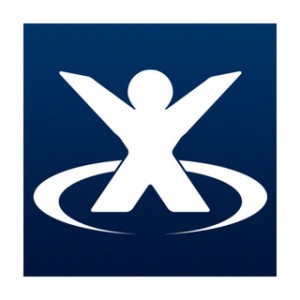 Listen to my conversation with Michael Knighten, director of hosted services at software development and collaboration vendor Atlassian.
In this podcast, discover why developers are choosing to move their projects to cloud-based collaboration platforms, and learn how the availability of shared services and code in the cloud is changing the way development gets done.
Listen to or download the 7:00 minute podcast below:
—Transcript—
PW: Michael, Atlassian has got two product lines: it's got the Confluence wiki product; it's got the JIRA development tools — and started off with on-premise, but began a journey into software-as-a-service with those products three or four years ago. How did that go and what was the reason for that?
MK: Sure. So we do have the two primary flagship products, which are Confluence and JIRA. We also have a series of other development applications, which integrate well with JIRA and Confluence, but those are our two prime flagship products.
We started about three years ago with Confluence, because that's where the demand was. We had people asking for a hosted service version of Confluence and so we built it. I think that has possibly to do with the type of users you get with each application. Confluence users seem to be business users and they, I think, are a bit more eager to outsource the management of their applications. Whereas the technical users who are using JIRA are more happy to throw JIRA onto a Linux box somewhere and just deal with the maintenance themselves.
So we decided to move forward with the SaaS mode of Confluence and [took] about six months building that out. And once we had that infrastructure built, it wasn't a lot harder to add JIRA to the equation. So we did that as well, and were actually pretty pleasantly surprised by the immediate success of it. So maybe that means that technical users are actually just as happy to have somebody else host their applications and just weren't as vocal about asking for it.
Now, that's quite interesting, because you were saying that it was easy for the techies just to throw JIRA on a Linux box somewhere — so that you didn't really perceive that they had a big need for hosting. And of course, everyone's got this perception that techies like — have this kind of 'hug-a-server' attitude, they don't want to put the code up in the cloud. And what you're saying is that, well, that's not true, based on your experience.
I think that's the case. I think it has a lot to do — I think that the modern dev team over the last few years looks a lot different than it used to. Dev teams now are distributed, they're agile, they really want to ramp projects up and down very quickly, and be able to collaborate on those projects with other developers and people across the world. That's the way we use our dev tools at Atlassian. And so we thought that it wouldn't be a bad bet that others would want to as well. I think that a lot of hosted open source providers like Sourceforge and Google have paved the way towards the acceptability of putting code in the cloud. And I think developers have taken this into their day jobs, and they've pushed to have the same level of convenience and collaboration with their work projects that they did with their open source projects.
Right. Okay. So people are really actually starting to connect into the cloud and using it to connect up teams in ways that they couldn't connect them up before — and effectively it's giving them more freedom in the way that they organize their team development…
Exactly. I think it gives them convenience, it gives them speed — the ability to ramp up a project now, as in the order of minutes, instead of weeks or more to set everything up — so that's a huge gain for them.
And I suppose in a sense, because there's more going on in the cloud these days anyway — there's more integration to other cloud services — that having something that's cloud based is more in tune with the sorts of work that developers are having to do nowadays.
I think that's accurate. Yes, because more and more different cloud providers are putting offerings out there and making them work better together. You're able to get a lot more value out of hosting your applications in the cloud than behind your firewall.
And you actually use the cloud on the back end as well, I believe? You're now actually bursting out to Amazon, isn't that right, for certain applications?
Sure, that is correct. A little bit of context on that. Following the success of Confluence and JIRA, about a year later we released JIRA Studio, which is a hosted development suite, which contains all of our applications. The only omission from that suite was a product called Bamboo, which is our continuous integration server. And not to get too technical, but what this does is continuously compile the source code for a project and then run a series of tests against it, so that developers can immediately understand whether the code they've just committed contains bugs, that sort of thing.
And the reason why Bamboo wasn't included in our original release was that the resource requirements can vary pretty widely — depending on how often a team wants to compile it, the number of tests, and so forth. And so we really needed a way to be able to scale that reasonably. And so what we did in order to get it in for our upcoming release was to leverage the Amazon EC2. So we call it Elastic Bamboo, which means that customers can easily ramp up and ramp down their continuous integration needs and only pay for the capacity they need.
I think this is a great way that cloud delivers a solution that's hard to manage in a traditional behind-the-firewall environment, because you get flexible capacity. If you have a big project coming up and you want to add options, add tests, add code, that sort of thing, traditionally, you would have to spend a significant amount of time, and work, and investment in the infrastructure, and it would take a long time to do that. But with SaaS and with the ability to integrate with EC2 in the cloud, you get capacity and distributed collaboration, like, immediately.
As a software developer, you're starting now to have to become more adept at orchestrating services, not just your own code that you develop, but other services that are out there that you can pull in that developers may find useful.
That's right. I think a large part of our roadmap for Studio especially going forward is going to be looking at ways that we can better integrate with other providers out there and ways to make that more useful to our customers.
Right. Right, okay. So, in a sense we're changing the definition of a software developer a little, by virtue of being in the cloud, that you are linking up to these other resources rather than just doing it all in-house.
I think that's true. I think another aspect of that as well is that — because of the movement towards cloud-based offerings, and the related movements towards social applications — is that developers, where they used to be heads down, like working in small teams, like in a building somewhere, in a basement — now, with things, especially like GitHub, which really focus on the social collaboration aspects of development — now developers are getting used to the idea of seeing what everybody else is doing and talking about it in real time, with these activity streams and that sort of thing. And that has to do a lot with this integration with all the various applications that are in the cloud now.
Well, that's an interesting insight into how development is changing in response to the new landscape in the cloud. Thank you very much Michael for joining us today.