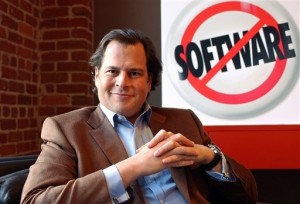 Looks like there's a good chance my predictions that Salesforce.com ($CRM) will get more aggressive on the M&A front in 2010 are coming true.  Fellow Enterprise Irregular Larry Dignan has more details on the $500 million convertible bond issue.
Of course, $500M likely does not a 'game changer' acquisition buy, but it can certainly help fund some small-to-midsized acquisitions to open some new markets and help the company take the next hill.
I'd expect the company to primarily focus on smaller, rapidly-growing private companies, but there are a number of potential public targets as well including $VOCS, $EPAY and $SLRY.
Stay tuned.