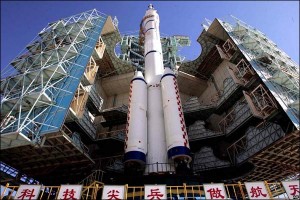 Larry wrote this today and I think it pretty much sums up the situation for Google in China.
Reading all of this laid out in a blog post can be summed up in one word: Wow. Now let's look at how Google arrived at this big decision, which could result in a complete pullout. Why would the Chinese government give a hoot if Google leaves the country? If Google departed, the Chinese government's chosen champion—Baidu—will lock up all the search share. Baidu already has 63 percent of the Chinese market, according to comScore.

[From Assessing Google's showdown with China: Does it make sense? | Between the Lines | ZDNet.com ]
I think we all need to accept that China is not a developing country, it is a developed country with technology competency and a drive to become self-sufficient in all technology markets. At every turn over the last few years native companies have been favored over foreigners, reflecting the cultural mindset of the Chinese and the policy of the technocrats.
It's not just in consumer and industrial technologies either, there are over 20 nuclear power plants under construction in China which reflects the official policy of Beijing to build the expertise to be completely self-sufficient in nuclear reactor engineering and manufacturing, as well as the nuclear fuel cycle, which originally supported their weapons programs. Hydrocarbons are a transition strategy for China, the end game for that country is domestically produced electricity backstopped with reliable supplies of crude.
China is fully engaged in developing it's own aviation industry, focusing initially on a China engineered and manufactured turbofan jet engine, with plans for a commercial jumbo jet in the design phases. This parallels the China space industry that has been in successful operation for a few years now.
The automobile market in China is already the largest in the world and a burgeoning number of Chinese companies have quickly developed sophisticated domestic capabilities. The technocrats have also dictated that China will be a leader in electric vehicle design and production within 3 years, which given their current state of the art seems rather unrealistic but even if it's 5 or 7 years the result will be the same.
Underlying all of these plans is a well funded and extensively organized network supporting industrial espionage on a scale never before seen. It is plausible that the Google China announcement is more centered on the theft of intellectual property than the hacking of Gmail accounts, although I don't wish to diminish the seriousness of the latter.
I wrote almost 3 years ago to the day that Google would regret agreeing to censure web content in China, that is was utter hypocrisy on the part of Google to do so and a betrayal of their brand values. Over the years we have seen Google walk back from their decision, at first stating that it was a mistake and now a full and complete departure appears in the works. Google got beat by China and we are all worse off as a result… you can't sleep with dogs and not expect to get some fleas as a result.

Related articles by Zemanta