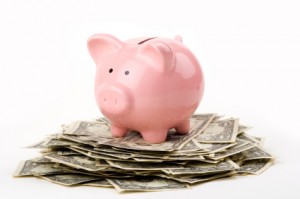 I've never been comfortable with free products for business use, even though it's difficult to avoid using them if you're a small or one-person business (web analytics, for example, has been all but wiped out as a low-end paid service by Google's free offering). As a long-term observer of the scene, my worry is that the track record over the past decade isn't encouraging; many more free services have failed or faded away than have continued successfully. That's why my New Year advice to SaaS and cloud vendors was to concentrate on "sound business revenues, earned in exchange for delivering real business value." So yesterday I was pleased to read Lincoln Murphy's newly published white paper, The Reality of Freemium in SaaS, which lays bare many of the drawbacks of the model for providers.
The trouble is, many SaaS vendors will still be tempted into loss-making freemium plays of the kind Murphy warns about because there seems to be so much demand they can tap. That's why I want to devote this blog post to examining why businesses should spurn free online services. Dear Mr/Ms Customer, it is not in your interest to be lured into using free for your business, and here are four good reasons why not:
It means vendors don't invest in proper access controls. Most low-end free services target individuals ('consumers') and so they're built around giving access to a single user. If you're a business, you'll probably want more than one user to have access to the same account, but that sort of access control infrastructure is expensive to set up and manage, so free services won't support it. That's fine if you can start off free and then migrate to a paid version when you need more access control, but many freemium vendors don't offer that option.
Here's what I discovered this week when I wanted to bring another user into the MailChimp account that's handling EuroCloud UK's email campaign management (we needed to co-ordinate ahead of next week's member meeting):
"Your MailChimp account only has one login per user with access to all areas of the account. We do not offer multiple users with different levels of access. If you need multiple users, feel free to share the login information as more than one person can be in an account at one time."
That's very limiting. And no mention of record locking, check-in/check-out and all the other controls that go along with multiple users. I would say, you get what you pay for, except Mailchimp simply doesn't offer any of these functions, at any price.
It means vendors don't invest in instrumentation. If there's no fee, there's little incentive to monitor usage patterns and service levels. Again, the infrastructure for this kind of capability is expensive, and if a vendor is focused on the kind of mass market that a free product has to appeal to, it's unlikely to want to spend money on features such as SLA monitoring, uptime dashboards, real-time user support or detailed usage pattern analysis. This limits its ability to offer differentiated services that performance-sensitive business customers will pay good money for, forcing it to focus even more on volume rather than quality.
There's no such thing as a free lunch. If the vendor is cutting corners on the above…