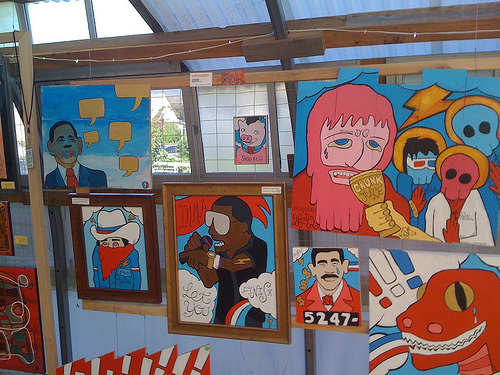 While "we don't do numbers" here at RedMonk, I come across many interesting numbers each week. Here are some:
Indeed everything Obama and his family touches turns to branding gold. J Crew saw its stock price increase 200% in the first six months of Obama's presidency, thanks in part to Michelle's well known fondness for the brand. Obama's much-discussed attachment to his BlackBerry has been similarly good news for Research In Motion. The surest way to sell magazines and newspapers in these difficult times is to have an Obama on the cover, and you only need to call three ounces of vodka and some fruit juice an Obamapolitan or a Barackatini and you can get $15 for it, easy. In February 2009, Portfolio magazine put the size of "the Obama economy" – the tourism he generates and the swag he inspires – at $2.5bn. Not at all bad in an economic crisis. Rogers got into trouble with some of her colleagues when she spoke too frankly with The Wall Street Journal. "We have the best brand on earth: the Obama brand," she said. "Our possibilities are endless."
Panasonic will abandon Microsoft Exchange and other on-premise technology in favor of IBM's cloud-based LotusLive email and collaboration systems across worldwide operations. About 100,000 employees will be included in the initial migration, eventually expanding to more than 300,000 workers, partners, and suppliers. Financial terms were not disclosed.
The survey of 1,800 American workers finds work interferes with family, social or leisure life at least sometimes for almost 50 percent of the participants…

"People who are well-educated, professionals and those with job-related resources report that their work interferes with their personal lives more frequently, reflecting what we refer to as 'the stress of higher status,'" said lead researcher Scott Schieman, a sociology professor at the University of Toronto. "While many benefits undoubtedly accrue to those in higher status positions and conditions, a downside is the greater likelihood of work interfering with personal life."
Via @jay_hallberg who asked "What do the other half do?!?"…