Gains In SaaS Adoption Driven By Speed And Cost Savings
Preliminary data from Q4 earnings data show continued traction among SaaS solutions.  Expect SaaS deployments to gain steam in 2010 as organizations finalize their SaaS apps strategies to take advantage of 7 key benefits:
Richer user experience – SaaS apps bring Web 2.0 usability to the enterprise world through rich internet applications using Adobe Air, HTML 5, Microsoft Silverlight, and other tools.
Rapid implementation – SaaS applications focus on configuration and integration, not hard core implementation.  Users can be up in weeks, not months.
Frequent cycles of innovation – At present, most vendors introduce new functionality, enhancements, and bug fixes on frequent refresh cycles.  Some vendors provide as frequent as weekly updates, others – seasonal.
Minimal upgrade hassles – Users focus on minimal testing scenarios and receive updates all at once.  In applications with significant regulatory and tax updates, SaaS applications reduce the cost of compliance by as much as 77%.
Always on deployment – Organizations can expect average up-time levels at 99.95% or higher for most applications.  These results often exceed existing on-premise performance.
Subscription pricing – Subscription pricing reduces the capital burden of common on-premise payment models.
Scalability – Organizations can add or subtract users as needed without worrying about procuring new hardware and other infrastructure.
Moreover, latest Information Week Analytics survey reaffirms several key benefits of SaaS adoption – time to market and cost savings (see Figure 1).
Figure 1. Information Week Analytics Survey Confirms Trends In Adoption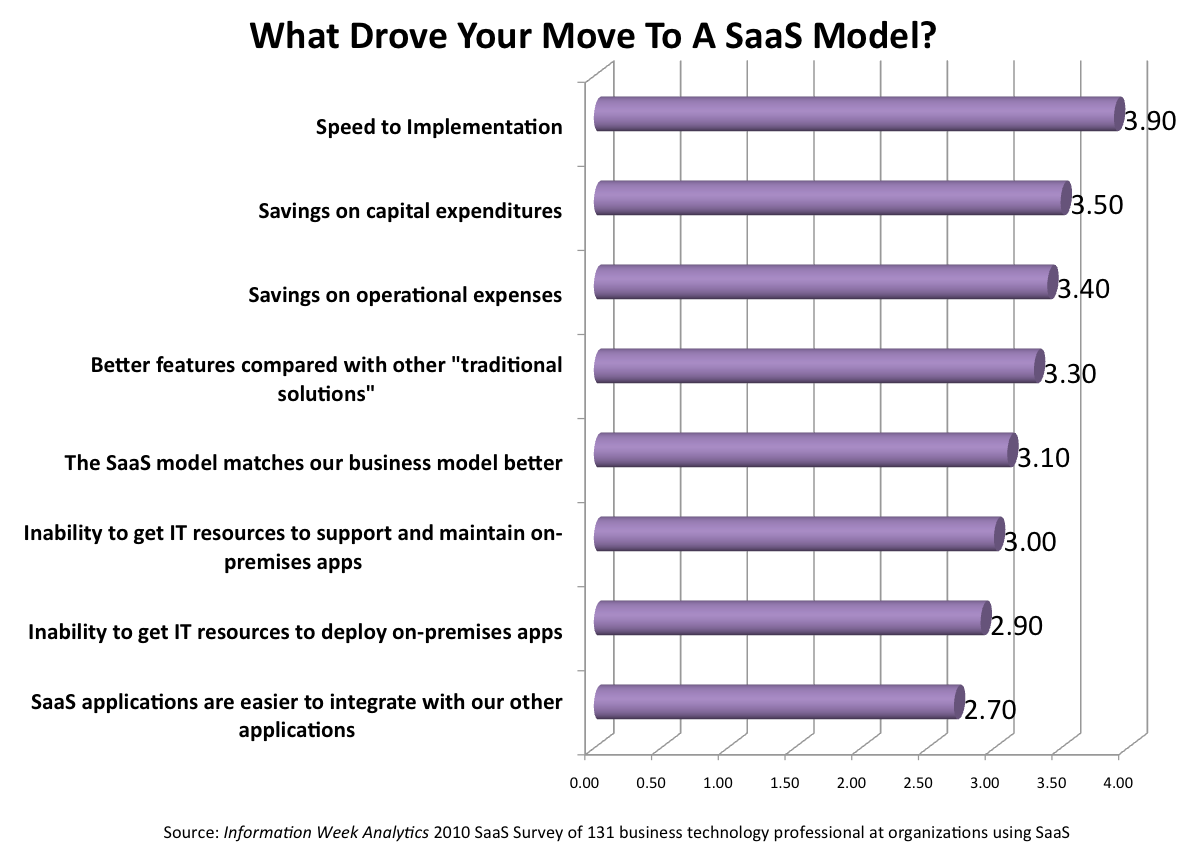 Yet, Aggregated Information Provides The Real Value To Clients
Despite the obvious benefits with SaaS deployments, three hidden advantages will emerge with market maturity:
Related articles by Zemanta