(Brent Leary, who is both a Social CRM guru and a great friend has graciously done a post on the companies to watch for 2010 when it comes to the small and medium business space. He was clearly trying to outdo me because his post is so big that it has to be split into two pieces.  Gotta tell you, though, every damned word is important. If you're looking for who you should pay attention to – and what apps  in the small business world – this is the place to be today and Wednesday (when Part B goes up).  This Brent Leary crafted post ROCKS.
Take it away Brent.)
The Small Business Ones to Watch "Ish" List
Welcome to the first annual (hopefully) list of vendors I think are doing right by small business by way of providing them (or have the potential to) with the help they need to find, catch and keep customers in 2010.  I call the "Ish" list because in addition to including traditional crm vendors that many of you are familiar with, it also includes companies who make products that enhance our abilities to build relationships with customers in the Social Era.  These companies wouldn't be considered CRM vendors in the traditional sense but what they do is very CRM-ish with potentially significant impact on our efforts to create engaging customer (and prospect) experiences.
Criteria for making The List
First things first – this isn't a function by function deep dive of hundreds of applications.  Although I would love (or at least like to) look at everything that's out there in detail I can't because I'm just one dude.  But there have been a pretty good number of companies, applications and services that I have come across that really caught my attention for various reasons.  Some made me take a closer look while others made me take another drink.
I'm not claiming the ones on this list are the best products or services, but I do think they're worth of keeping an eye on.  And having talked someone at just about every one of the companies, I can honestly say I'm as impressed with the people as I am with the products they provide (or the potential impact they can have) – which is a very important reason for them being on this list.  On the whole I think they are trying to do right by the small biz crowd, but some do have questions that really can only be answered over time.  I guess that's why I'm interested in watching what happens this year with these companies.
Now without further delay, and in no particular order, I present to you the 2010 "Ish" List…
I've been watching InfusionSoft since 2007, and one thing has been very clear from the beginning – they are all about automation and helping small businesses and internet entrepreneurs succeed.  And over those three years their commitment to helping small businesses automate marketing processes (or as they say "fix your follow-up") had deepened and matured.
Automation is at the heart of InfusionSoft's efforts to fix that pesky follow-up problem many small businesses are challenged with.  In fact it's a huge issue as most people don't buy from a vendor on their first interaction with them. It can take anywhere from 6-10 interactions (possibly more) before a prospect feels comfortable enough to pull the trigger. Unfortunately many small businesses give up after the first couple of contacts, never giving a prospect enough reason to trust them enough to buy from them when they're ready.  InfusionSoft's platform allows you to implement an automated, multi-step follow-up sequence based on information provided by prospects, and actions taken by them.
While InfusionSoft includes a great deal of functionality – including affiliate management, ecommerce and billing management – they are really focusing on what they're calling Email Marketing 2.0.  Marketing labels aside, their combination of deep workflow automation, multimedia autoresponders and traditional CRM contact management ups the ante for small businesses serious about following up.
They're adding a nice new email authoring tool that simplifies the process of creating emails, and will be providing a template library from High Impact Email that should really help small businesses easily create more attractive communication pieces.   And they've made it easy to import your contacts from Aweber, Constant Contact and 1ShoppingCart.
While the product matures and continues to improve, the company's efforts to assist customers in using the application is also improves.  Their community site has a lot of great information, tutorials and videos to help customers get up and running.   Their campaign launch pad site helps people to get off to a quick start using the application.  They also have a guarantee that if you don't double your sales after a year of using their service, they'll give you half your first year's subscription fees back.
Last year's move to drop the up front setup fee (as much as $5,000) and go with a straight monthly fee model (starting at $199/mo) signaled their seriousness for serving the small business community.  And not requiring a long term contract also allows more small businesses to try their service out.
There's still some things missing, like a lack of mobile application, and not much by the way of social media integration.  And it will take some time to really get the hang of what you can do with the application.  But if you are serious about marketing processes, and willing put some work into doing what it takes to get them properly set up, InfusionSoft should definitely be on your short list.
It seems like ACT! has been around forever… because it has.  And being around for over 20 years counts for something.  Actually being around for that long counts for a lot, because over that amount of time millions have people have built up very important contact databases they depend on every day to cultivate relationships with customers and prospects.
Having its roots in a time when nobody outside of defense and academia knew what the Internet was, it's no surprise that it's an installed application. But if you're a solo salesperson ACT! has everything you need to track activities, manage opportunities and keep up with customer information.  And if you're an Outlook user as well there's good integration between the two apps.   Sage kept adding functionality with new versions of the software, but it had a stale look and feel to it compared to some of the SaaS offerings that have taken over the market.  But that has changed with the latest version of the software – ACT! 2010.
The first thing you notice about ACT! 2010 is that it has a much fresher look to its user interface.  It also is much easier to navigate than previous editions.   You can now even view social network profiles from sites like LinkedIn, Facebook, Plaxo and others right from within a contact record.  This is done through an internal web browser, not a deep integration that some of the other services have.  But at least you can view the information along with other contact data you have.
While the new interface and ability to view social profiles from within the app are definite pluses, the biggest addition to me is the new email marketing capabilities.  Through a partnership with email service provider Swiftpage, Sage has created a cloud-based e-mail marketing service with templates for designing e-mail, surveys and web forms for gathering feedback.  This service also enables ACT! 2010 user to use drip marketing controls for automating campaigns with multiple e-mails, and provides a marketing results tab for identifying qualified prospects based on open and click-through metrics.
This is a significant development, and should serve as a major catalyst for those ACT! users who've sat out a few upgrade cycles to jump on board.  ACT! E-marketing will make it easier for users to stay connected to their contacts, and to easily create new ways to generate leads.  Capturing new leads is good, but being able to score leads and run them through an automated nurturing process based on those scores can lead to new business that otherwise would have been ignored.
Another game changing development that directly impacted the development of the E-marketing service is the ACT! community.  This is one of the more active communities I've seen in the industry – from both the users and from Sage employees.  And from the interaction between Sage and its users (as well as interaction between community members themselves) the need for integrating email marketing into the application became very apparent.  Sage's responding to the needs of the ACT! community bodes well for the customers, and for Sage.
Sage still needs to figure a SaaS strategy for ACT!, and while there are 3rd party tools for using ACT! on mobile devices, it's time for Sage itself to provide an affordable, easy to use mobile solution to their large customer base.  They've also got to do a better job of integrating social profiles into the application.  But give them credit, they've made some big strides over the past year.  And they are showing a great deal of interest in what their users are saying.  This should help them hold on to those who've invested so much time building up their ACT! databases.  Who says you couldn't teach an OG a new trick.
Over four million small businesses use Quickbooks to keep their books.  So when Intuit rolls at a new product aimed at the small business market, it's definitely worth watching.  So when they introduced Customer Manager in November you had to take notice.
Intuit's first go around with contact management back in 2003 fell short of expectations.  It was a clunky installed app that never got any traction.  This go around they've created a SaaS offering that automatically syncs with Quickbooks (2009 and 2010), offers a shared calendar, and is accessible from the iPhone and a few BlackBerry models.
The actual functionality in Customer Manager is basic – very basic.  There's no lead management, opportunity management or email marketing capabilities.  There is also no social networking hooks, and no integration to Microsoft Outlook.  So this not on the same level of contact management as ACT! 2010.
What makes Customer Manager worth watching is to see how Intuit develops it over the course of this year.  It's still very early on, and it has some missing pieces that need to be added to put it on par with other services on the market.  And Intuit needs to manage expectations of a community of users that expect a lot from an Intuit product, as evidenced by rough customer reviews left on the product website.   But, there's enough here to think Intuit is serious about making Customer Manager a solid addition to their family of products.  They've made it very affordable to use, at $9.95/mo for up to 5 users.  That includes mobile access, which was pretty easy to install and get up in running.  And their customer base is looking to them to provide a viable service that ties into their Quickbook information.  If Intuit can quickly add some of the traditional sales and marketing automation pieces, and Outlook integration, this could go a long way towards turning a significant number of Quickbooks users into Customer Manager fans.
The Swiss Army Knife: Zoho
You have to watch what the folks at Zoho are up to, just be prepared to get tired because there's so much to keep up with.  The number of online apps they push out is second only to the big G (as in Google).  They've got it all, from docs, spreadsheets, email, web conferencing, invoicing and a whole lot of other things – including CRM.  In fact they have over 10,000 paid customers using their CRM service.
Zoho CRM covers the needs of a great number of small businesses looking for the basic needs to manage contacts, activities, leads, and the sales pipeline.  You can synch your contacts, tasks and events from Outlook with a plugin.  You can also integrate your Gmail account with Zoho CRM, which makes it possible to send emails with your Gmail account address from within Zoho, and track those exchanges in contact records.
Email integration is a common theme among the vendors on this list, because it's still an incredibly important channel of communication for business people – especially for small business people.  Zoho covers this area very well, and is focusing on integrating more of its apps with the CRM product.  Look for chat, document management, and web conferencing to be better integrated into Zoho CRM.  Also integration with Quickbooks just went into beta, and they have Zoho CRM for Google Apps that adds the ability to use their CRM functionality from within GA.
Zoho doesn't have nearly the kind of email marketing functionality that InfusionSoft or ACT! 2010 now have.  It's also lacking a mobile solution at this time (but that may be changing sooner rather than later), the ability to synch Outlook calendars, or Google contacts.  There's not much by way of social network integration, although there's talk about an upcoming LinkedIn integration.   But what you do get for the price (the first three users in a company get it for free, with each additional user at $12/mo.) is great for folks looking for a solid product that covers the traditional CRM areas.  And Zoho has the resources and drive to continue building on the product, and creating great options for small businesses.
It's still very apparent that many small businesses, salespeople and solopreneurs depend heavily on email to stay connected with customers and prospects.  As much as we talk about tweets, videos and blogs, most of the 1-to-1 interactions happen on the phone or via email.  And Microsoft Outlook is still the most popular email client, with upwards of half a billion people using it to manage relationships – one email at a time.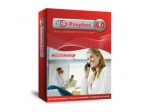 So we've invested a lot in Outlook, and will probably continue to do so.  But it doesn't help you manage sales opportunities, automate workflow, or provide reporting capabilities like CRM applications do.  Avidian Technologies' Prophet OnDemand (personal edition $19.95/mo,  enterprise edition $49.95/mo per person) is a tool that integrates with Outlook to extend its capabilities to provide these things and more.  With Prophet you can automate follow-up emails, workflow actions based on sales stages, and even generate quotes with the on-demand edition.  And contacts, tasks events created in Prophet are natively stored in Outlook, meaning no need for synching.
Prophet adds a bunch of CRM functionality that Outlook users can use to manage sales opportunities and collaborate with other team members. But many people don't need the CRM functionality Prohphet brings to Outlook, they just want to get a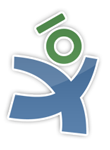 better handle on the people they're interacting with.  Xobni  is a tool that makes it easier to find out more about the people you're emailing,  It's an Outlook plugin that pulls in information from social networks like LinkedIn and Facebook to give you a better feel for the people living in your inbox.  You can see their Twitter status updates, and information on their company from Hoovers.  And if you're a Salesforce.com user, you can even view contact data from within Outlook.  Xobni also provides some interesting statistics to help you understand the strength of your relationships with your inbox inhabitants.
The free Xobni Outlook plugin has been downloaded over four million times, which shows just how many people are interested in building on their investment in Outlook.  And the growing interest in CRM-ish services by small businesses should be good for companies like Avidian and Xobni.
Right now the mobility support for both these apps isn't great.  According to its website, Prophet mobile runs on Palm and Windows Mobile devices – two platforms that are on the losing end of the smart phone fight.  Xobni is currently in beta with BlackBerry app, but no word on when you'll be able to run the app on an iPhone or Android phone.  And Prophet doesn't have email marketing blast capabilities of Infusion or ACT! 2010.  But if the foundation of your relationships with customers and prospects reside in your Outlook inbox, Prophet OnDemand extends what you can do with those relationships, and Xobni gives you a better handle on who the people actually are.
Stay Tuned for Part IVB on Wednesday.