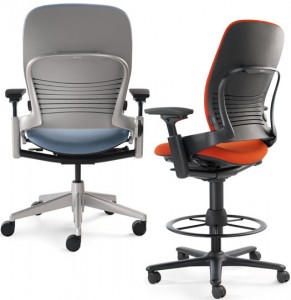 As the Apple Tablet speculation grows to a fever pitch I thought I would share views from one of the most adept tablet users I have ever encountered.
John Dean used to be CIO at Steelcase, the innovative office furniture company, so knows a thing or two about office ergonomics and etiquette. I interviewed him for my forthcoming book on innovation since he has used a tablet since 2003 ( a HP Compaq TC1000) – way ahead of the curve.
He had invested in campus Wi-Fi, also ahead of most other companies, so employees would be constantly connected and have easy access to "institutional knowledge"
"Of course, every one would come to meetings with their laptops. Have you observed how in a group setting, laptops look like personal shields – they are barriers. And how disruptive keyboard chatter is? Not very conducive to creativity"
So, he led by example and used a tablet.
"The keyboard can be unplugged making the tablet a slate, and you can hold in your lap like a pad of paper. The entry of content and navigation is a whisper."