What is it?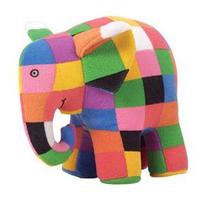 As our contribution to
London Social Media Week
we are putting on
Social Media in Enterprises
on Tuesday Feb 2nd from 6 till 9pm at the
Cass Business School
in London (map is
over here
). Why? Well, at
Tuttle
last Friday
Alan Patrick
and I realised that there was no event for the more B2B (Business to Business) and value chain based aspects of Enterprise/Business aspects of Social Media. This is the "Elephant in the Ecosystem" – a huge arena, but hard to get your head around easily and see clearly. So, being us, we decided to put one on – and this is it! The aim of this event is to look at this unmentioned "Elephant in the Ecosystem" from lots of angles, so we may get a better view of what it is. So, what we thought we would talk about is how Social Media can be used by: – Enterprises: How can use it internally to re-engineer themselves, – Supply and Value Chains: How does it restructure a B2B value chain, which can be complex and global – How to create sustainable business value, not an easy to replicate one-off. Also, we want to touch on the Hard Stuff that is brushed under the carpet, for example:
how to integrate into existing heritage systems,
how to handle security issues,
whether a flat social network structure can work in a firm.
And that's before we start talking about potential Returns on Investment. The idea is to have a number of short talks from a variety of people with various angles on the subject, and a Q&A session – and then break for drinks and informal discussion. Speakers (and rough areas covered) are:
Dr Sue Black, University of Westminster
Benjamin Ellis, RedCatCo
Umair Haque, Havas Media Lab
Adriana Lukas, VRM Labs
Mat Morrison, The Magic Bean Laboratory
Alan Patrick, Broadsight
David Terrar, D2C
Shefaly Yogendra
We will be adding details of what people will be talking about so watch this space. and check back here regularly.  That should get everyone's pulse racing – and to make it even better, we are going to Charge You Money – no FreeConomics here – to cover the costs for the tea, coffee, biscuits, nibbles and alcohol you will consume. It will be a tenner (£10), as you can see no expense has been spared 🙂
Booking for the Event
So, do not delay – go
over here and book
now!
Any spare funds at the end of the night will be spent at the pub afterwards….