Various Google properties seem either down or too slow to be usable right now. These include Google.com search, Wave, Gmail, Apps, FeedBurner, and YouTube.
I asked Twitter users for their experience: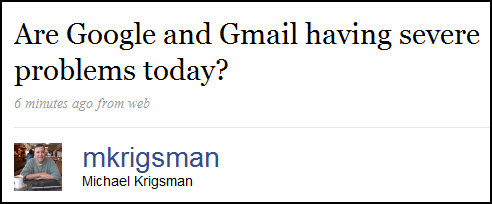 And received back these responses almost immediately: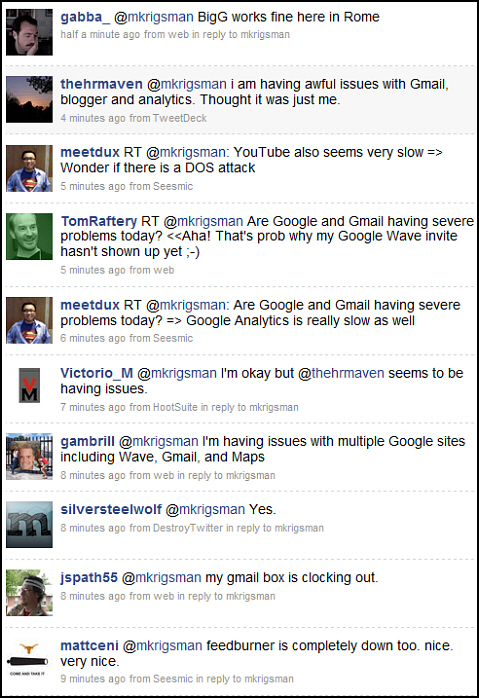 Interesting to note things seems fine in Rome. Meanwhile, apologies to anyone receiving late email replies from me — now you know why.
Update 10/3/09 8:07AM EDT: Google seem back up and working normally now.