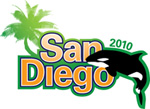 I'm often asked my opinion on events and conferences. While I've tackled this subject on Spend Matters a number of times, it seems that I'm getting more and more questions lately from providers about what events they should sponsor this year, and from practitioners about what events they should invest their time, money, and precious travel budgets to attend. In today's rant, I'll share a few thoughts on what I consider worthwhile events to attend in 2010, as well as some of the not-so-well-kept secrets behind some that will help you gauge the objectivity of the presentations. Let's begin.
The first category of events worth discussing are those put on by associations and groups (some non-profit, some for profit); these include ISM, IACCM, and SIG. When it comes to ISM's Annual International Supply Management Conference (this year taking place in San Diego), the event is always what you make of it. If you are involved in an ISM group or chapter and know the right people with whom to network (or have a track in mind that you want to learn about), it can be a good investment. But don't expect the same level of advice and intimacy found at, say, a SIG, which is much smaller; or at an IACCM conference. Moreover, ISM has still not changed its speaker guidelines, which require that a submission for consideration be made nearly a year in advance, thereby creating a risk that topics relevant at the time of submission may be stale by the time the conference takes place. I did manage to be accepted to speak at ISM this year, and will co-present with my colleague and supplier performance expert, Sherry Gordon. Our topic will be "Understanding and Choosing Supply Risk Solutions: Software, Content, and Analytics." The topic, fortunately, is just as relevant today as it was in the summer of 2009, when it was submitted. But this is not always the case.
In comparison, the speaking topics for SIG and IACCM are chosen much closer to the actual conference dates; besides that, the two could not be more different from one other. SIG behaves like a type of sourcing-driven club. Not an exclusive one — the environment is quite welcoming — but it does feel like everyone has known each other for some time. The whole environment with providers feels a bit more incestuous as well, considering how SIG carefully manages the interactions among providers and practitioners, not to mention the number of providers admitted to the club, so to speak. Still, if you're focused on strategic sourcing or outsourcing, the level of detail SIG provides justifies attending at least once to see whether the group is right for you. SIG's relatively new fearless leader, Dawn Tiura Evans, is also one of a kind, completely atypical of the often reserved procurement and sourcing world. My advice: definitely give SIG a try if the topics look like they're up your alley.