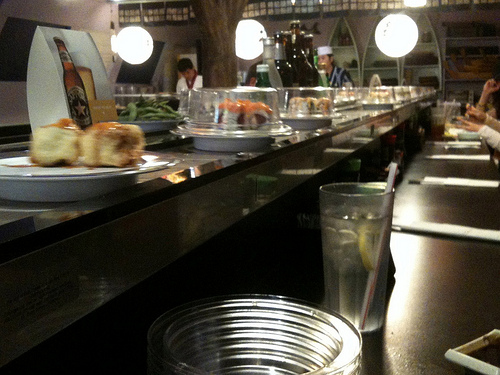 Consumer sales of Windows 7 buoyed Microsoft to report record earnings, even after deferrals were figured in. Microsoft reported net income of $6.66 billion, or 74 cents a share, on revenue of $19.02 billion, which included $1.71 billion in Windows 7 deferred revenue for the quarter.

As part of that announcement, Microsoft reported that it has sold more than 60 million Windows 7 licenses to date. The combined Windows and the Windows Live division had operating income of $5.39 billion on revenue of $6.9 billion, compared to the year-ago quarter's operating income of $2.71 billion on revenue of $4.06 billion.
As I was quoted in a "what's the future of Microsoft" piece in Redmond Magazine:
"It'll still be a long time before Windows is knocked out as the dominant operating system," says RedMonk analyst Michael Coté, arguing that the fat-client model is safe for now. "Thinking of work and personal life without laptops and netbooks and desktop computers is far-fetched. We have multiple generations of users who are trained to use Windows."

If Windows 7 proves to be a success — and so far it's off to a roaring start — Coté doesn't believe that most people will leave Windows anytime soon.
Begging the question, what does "soon" mean. I guess we'll have to see.
As another data point, in a Spiceworks Voice of IT report I've been looking over, they say that 20% of SMBs have accelerated their timetable for upgrading to Windows 7 and that for the smallest firms (those with less than 20 employees), over 40% plan to start upgrading within the first 90 days post-launch.
It looks like Apple is continuing to impose restrictions on their devices that limit both content publishers and consumers. Unlike many other ebook readers using the ePub file format, consumers will not be able to access ePub content with Apple's DRM technology on devices made by other manufacturers.  And without Flash support, iPad users will not be able to access the full range of web content, including over 70% of games and 75% of video on the web.
In late October, Newsday, the Long Island daily that the Dolans bought for $650 million, put its web site, newsday.com, behind a pay wall. The paper was one of the first non-business newspapers to take the plunge by putting up a pay wall…

So, three months later, how many people have signed up to pay $5 a week, or $260 a year, to get unfettered access to newsday.com?

The answer: 35 people. As in fewer than three dozen. As in a decent-sized elementary-school class. …The web site redesign and relaunch cost the Dolans $4 million, according to Mr. Jimenez. With those 35 people, they've grossed about $9,000.
Forrester surveyed nearly 1,300 IT professionals and found that 35 percent of respondents stated that agile most closely reflects their development process, with the number increasing to 46 percent if the definition of agile is expanded to include practices such as rational unified process or spiral….The favored agile methodology, scrum, was used by nearly 11 percent of respondents.
From the email summary of this press release:
In addition to adding 650 new customers in 2009, while the economy was floundering, Splunk achieved 125% year-over-year growth. Success crossed the globe – from the US to Kuwait — and spanned both customers and additional headcount.
According to [Appcelerator]'s recent poll of Titanium developers, 90 per cent said they planned to develop an app for the Apple tablet over the coming year. This makes the tablet more popular among developers than Blackberry, Palm Pre, Windows Mobile, or Symbian handsets.

Of the 554 developers who responded to the poll, 58 per cent said they were "very interested" in building for the Apple tablet. Only the iPhone and Android scored higher, with 86 per cent and 68 per cent, respectively. The next closest platform was the Blackberry at 21 per cent.

Some developers may be guessing that Apple's device is on the way, but others may know it, after signing NDAs with the Cupertino cult.
In 2007–as you can see from the
chart below – Google spent a total of $1.52 million, which rose to $2.84 million in 2008.

And the 2009 total? Just over $4 million, according to the Lobbying Disclosure Act Database….

In 2007, Microsoft (MSFT) spent $9 million, which fell slightly in 2008 to $8.9 million, before dropping to $6.72 million in 2009…