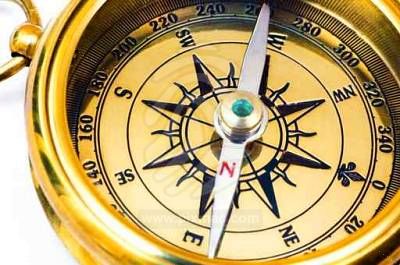 Last week, I introduced Spend Matters readers to Spend Matters Compass, a new research offering that we're launching on the site later today. One of the major purposes behind Spend Matters Compass, besides providing deeper research and analysis for free to Spend Matters readers, is to define a more concrete editorial and research calendar for the year. In each Compass series, we'll provide three to four downloadable PDF briefs on the subject of focus. Collectively, our hope is that each Compass series will serve as a useful and at least partially definitive guide for companies as they wrestle with the right set of technology, content, services, internal talent and process investments to get more from specific procurement and operations initiatives.
Our planned 2010 Compass research agenda (subject to modification) is below:
Spend Matters Compass Initial Publication Calendar
Series 1: The Services Spending Revolution: Gaining Visibility, Control and Savings (Launching February 2010)
Series 2: Spend Visibility and Beyond — Analytics Broader Role in Procurement, Risk Management and the Supply Chain (Launching March 2010)
Series 3: Getting the Most from ERP Procurement and Spend Management Applications (Launching April 2010)
May-December Planned Compass Themes (Subject to Change)
Next Level Supplier Management: Technology, Practices and Approaches for Cost Reduction, Risk Improvement and Supplier Development
Navigating the Procurement and Supply Chain Advisory Ecosystem — Choosing the Right Strategy, Implementation and Market Intelligence Partners
Analyzing the Latest in Procurement Outsourcing — To Focus (or not to Focus) on Labor Cost Arbitrage, Process Improvement and Technology Expertise
Procurement, Finance and Working Capital Connections — Getting the Most From Investments in Technology and Functional Collaboration
Commodities Forecasting, Sourcing Strategy and Supply Markets Content — Sorting through Market Offerings, Techniques for Acting on Commodity Intelligence and a Ferrous/Non-Ferrous Market Outlook
P2P Forecast and Outlook — Tips, Trends and Intelligence
Lean Meets Procurement — An Alternative Approach to Transformation, Savings and Supplier Relationship Management
If you'd like to learn more about the opportunity to sponsor a Spend Matters Compass series set of publications, please contact William Busch: wbusch (at) spendmatters (dot) com. Bill can also share the specific demand creation, branding and related benefits of Compass sponsorship as well as the results of similar programs we've run to date.
And if you have a topic that you think we're missing as part of our research calender which should be a top priority, please drop me a line: jbusch (at) spendmatters (dot) com