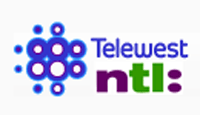 I'd like to submit my experience today with cable provider ntl:TeleWest (part of the Virgin Media group) for entry into the all-time customer service Hall of Infamy. It really takes the biscuit as a lesson in how to rile your loyal customers and ensure their undying enmity. I won't mark it down as an #epic #fail just yet, because it hasn't been one of those painfully long drawn-out episodes (though that could still happen, of course). But in my view it certainly qualifies as one of the most inane examples from a broadband service provider of how not to treat customers.
First a prolog to set the scene. I phoned customer service to pay my monthly bill this morning, forgetting that the time was just before 9am. Yes, I know on the bill it says that "Staff are available to take your call between the hours of 8.00am to 6.00pm Monday to Friday." But the bill stationery was printed a couple of years ago and for the past year, the customer service hours have been 9.00am to 5.00pm, as the recorded message reminded me when I got through (it's not the first time I've done this). So I called back a few minutes later after 9am, got through to an agent and settled the account with my payment card. It wasn't overdue and there were no problems on the account. In fact, the bill confirmed that I'd successfully moved onto the new call and broadband tariff that I'd ordered in January.
So this afternoon, I got on a call at 5pm my time (9am Pacific) to get an update from the product team at Intacct on their latest release, and shortly after we got talking, I noticed that my Internet connection had gone down. It doesn't often happen, but in my experience any faults are quickly resolved so I wasn't panicked. One of the reasons I pay extra (I've always rather smugly told people) for the ntl:Telewest business service is to make sure I'm not left for days on end if there's fault. So I phoned up the fault line, quickly got through to a human being, and reported the problem.
My jaw hit the floor when the techician at the other end of the line explained what had caused my outage: "the Remedy profile is showing the subscriber as ceased/disconnected." The only way to resolve the problem, he went on, was to call customer service. Whose hours (as you may recall) are 9.00am to 5.00pm.
Yes, ntl:TeleWest customer services terminated my broadband service moments after closing down their call center for the night, leaving me with no way to challenge and resolve the issue for 8 hours (time that, for someone doing a lot of business both in the US and in Europe, is crucial). How inane is that?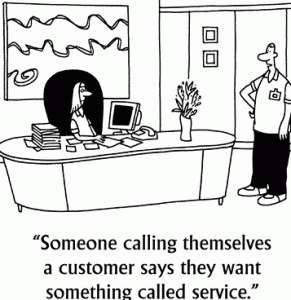 I'm posting this from a local Starbucks, using my BTOpenZone account (which I suppose BT, in its smug way, would say is an example of a lost subscriber 'coming back to BT'). I'm still fuming. I don't need this unwanted extra hassle just now. I've paid a premium rate to secure a better level of service and I've been a satisfied ntl:Telewest subscriber for two and a half years. I even upgraded my service package last month (and in all likelihood, the service termination has happened because someone has goofed the switchover). And all the company had to do to keep me happy was to have a policy of doing terminations while their customer service call center is actually open, so that if an error's been made, the subscriber can get it fixed right away.
Instead, I've been dealt the sort of slap-in-the-face customer service #fail experience that one never forgets. One that could have been avoided by building a simple extra failsafe into the process.
Related articles by Zemanta