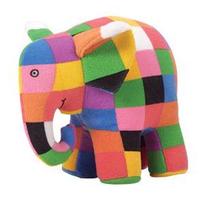 I blogged that Alan Patrick and I were running the only enterprise related event as part of this week's "London Social Media Week".  Considering we only had the idea a week last Friday at Tuttle, and only promoted the thing with a few tweets, I'm both impressed and surprised that we had around 50 attendees (paying £10 entrance fee to cover coffee, booze and nibbles) and 8 speakers at last night's event.  The attendance, and the fact that people were volunteering and making themselves available to come and talk, speaks volumes for the demand to hear about applying these new emergent tools to business, as well as an appetite to understand the organisational implications.   We already have plans for follow on events and activities.
So this is a two part report.  Part 1 covers my own pitch on the night, and a video podcast of Dennis Howlett, that we finished but didn't manage to show at the event.  Part 2 will report on the other 7 speakers and some conclusions about the 8 different views on offer.
During yesterday afternoon Dennis skyped from Spain and suggested that we should record a video podcast for part of my session.  I'm an evangelist for all things enterprise 2.0, and Dennis thinks it's a crock! That makes for a good dynamic, so we spent 5 minutes riffing a little on that.  The mixing quality isn't great (as Zoli pointed out on Cloud Avenue), but you can hear Dennis's views coming through loud and clear:
The video wasn't actually finished until shortly before the event.  In true "corporate" fashion, the Cass Business School (our venue) has no open wifi, and an IT department who need to take away your PC,  check it and do unnatural things with it before they'll let it anywhere near their network.  My 3G mobile broadband couldn't get a good enough signal to download the video file in time, but at least Dennis's thoughts have now been published here and on YouTube.
One of the things that surprised me about last night was that I was the only speaker to use the enterprise 2.0 term, and talk about examples of how the "social media" toolset has been successfully applied inside businesses like Swiss Re, Cisco, Wachovia Bank (now part of Wells Fargo) and the ICAEW.  Of course using the "social" word is one of the frightening problems for the enterprise, even though we've been collaborating to get things done in socially complex ways since the stone age.  The tools have changed, particularly in the era of communication, when we've moved through paper, printing press, telegraph, telephone , fax, e-mail, groupware collaboration to the current web 2.0 and enterprise 2.0 tools.  Whether you call it social or not, people need to communicate and collaborate to get things done, and our topic is simply about getting things done more efficiently and effectively.
Although a lot of my social media colleagues favour a bottom up, disruptive or even "skunk works" approach to implementation, which can all work… the old rules of project implementation still apply inside the culture of many, or even most, businesses.  Swiss Re is a perfect example of how you get senior executive buy in and sponsorship to ensure success, and then spread the word to 11,500 employees.  It was the way we used to get a successful ERP implementation going, and it can be done for the change management required for implementing these sorts of collaboration tools too.  One of my key messages is that these tools need to work with, enhance and improve the existing business processes, not go around or subvert them.  Companies like Salesforce, with their Chatter micro-blogging tool are leading the way in how companies (and software vendors) need to be thinking.
One of our weaknesses as an "industry" at the moment is the lack of good case studies to bring the story to life for those businesses that are struggling to see how they would get value and make this kind of thing work for them.  There are about 100 stories we can use today, but we need many more.  That's one of the aims of Susan Scrupski's 2.0 Adoption Council.  The second part of my 10 minute pitch was an introduction to the council, an explanation of yesterday's announcement of a strategic partnership with SAP, as well as a call to arms for more members this side of the Atlantic.  Only practitioners from inside companies doing an enterprise 2.0 project can join the council, although there is an associated 2.0 Adoption Community (that we run in partnership with Susan) where consultants, software people and any other interested parties can join the conversations about adoption and best practice.  Take a look at the slides (with notes on slideshare):
Part two, including  links to the other blog reports of the night, coming shortly.