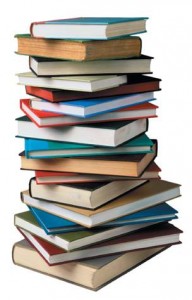 In the on-going battle between published content and distribution that Larry Dignan summarizes well at ZDNet I should, as a blogger and the fact that I have a book coming out, be unabashedly on the side of content.
But I find myself conflicted.
Conflicted because one of the people I interviewed for the book sent me this zinger:
"Vinnie, I find it ironic that a book on such cool technology innovations and disruptions edited by one of its biggest and most vocal champions is being produced via "old-world" techniques.  I know exactly why you are doing that way, and I respect your decision and the the reasons behind it, but you could have had it out by now if you published an eBook or went with an indie publisher.  As an aside, I really love O'Reilly's approach, where you can buy "Rough Cuts" versions of a book now and then get the finished product when it's done.  I would gladly buy your book as a rough cut in eBook format today rather than wait another 6 months to get my hands on it.  25% of the content may be outdated by that time."
He is correct, but my publisher, John Wiley is actually fast-tracking the book to get it out in 6 months. I know authors who have taken much longer to get their books out. In fact, there was a bit of a revolt (read comments from bottom up) against Harvard Business Press for taking so long to take Andrew McAfee's book on Enterprise 2.0 out – and he is a professor at the school!
Compared to amazon's well tuned customer service and logistics (and its amazon web services which is blazing a trail in cloud computing as I mentioned a few times on this blog), the content supply chain is bumpy. The book proposal process is mostly a mystery. I sent proposals with personal referrals from authors who had been published by the house, and in 3 cases I got the initial acknowledgement but in spite of a couple of follow ups, no follow through. In one case after making me redo to their proposal template, I got a 2 line email and no response to a request to get some constructive feedback. I shudder to think what responses authors get who cold-send their proposals. And this is the beginning of their supply chain. After the manuscript is delivered, publishers point out their value-add is in copy-editing, styling, marketing. But in this day and age, as my interviewee points out 6-9-12 months is just too long to do those tasks.
Of course, I want to see ebooks and printed versions priced well, so my royalties are attractive (but frankly, between the bulk discounts on the hardbacks which can go to the high 50% and the $ 9.99 amazon was paying for eBooks, not sure there is that much to fight over for the average book. Besides, hardbacks can and do get shared and traded with no incremental revenues, whereas the eBook price is for one license).
But when we give up 80 to 85% of the revenues to the publisher, I think authors are reasonable to expect a far more efficient editorial supply chain. To match Amazon's.