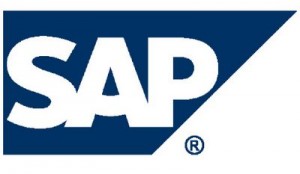 There has been much chatter in the market of late about the eventual migration away from Frictionless (also described internally at SAP and with partners as the "bridge" platform). I recently had the chance to catch up with Marko Navala, who not long ago took ownership of the solution for SAP, and Paige Leidig, a long-time product and marketing veteran of the SAP procurement suite. They told me that "there are no plans to re-platform the e-sourcing" solution set. A few weeks ago, David Marchand, who used to focus on SAP's e-Sourcing product before changing his role within the company, also suggested the same thing. Moreover, the current SAP party line appears to be that there are "no plans to force e-sourcing [customers] to another platform." Moreover, while the age of the Frictionless design (over ten years) implies an eventual migration to a more modern SaaS platform at some point in the coming years, according to SAP, "re-platforming" will "not happen in 2010 or 2011."
In the meantime, SAP is maintaining its vision of being "the On-Demand provider of choice for SAP large enterprise customers," by continuing to focus on a subscription business model, delivering e-sourcing, contract management, supplier management, and related capabilities hosted by itself and BPO partners (e.g., Hubwoo, IBX/Capgemeni, Quadrem, etc.). In other words, the strategy SAP recently articulated is identical to the one it's been pushing for years with the Frictionless model.
Still, even though SAP is stalwart in its claims that the "e-sourcing product will be built on Frictionless for the [foreseeable] future," I suspect that we'll begin to see SAP release e-sourcing and contract management capability in the coming years (perhaps 2012, perhaps later) on an additional, new, SaaS platform, even if it keeps Frictionless around for some time. There are a number of reasons for this. For one, the Frictionless platform does not take advantage of the latest functional and architectural capabilities that SAP will build into its next-generation solutions. For example: an in-memory database model (like Workday) that allows significantly greater flexibility in how users access and interact with information, while also limiting any potential for Oracle to gain DB license revenue from SAP application deals.
Moreover, even though Frictionless now offers tight integration into back-end SAP systems, it is built off of a different data model entirely. Competitors, including Emptoris, have been successful at penetrating SAP accounts with an essential message of "we integrate more tightly into SAP than SAP's own products" in the sourcing and contract realm. Granted, SAP has new integration capabilities that it has built into the most recent e-sourcing release, but I suspect that a perception will remain in the market (perhaps true, perhaps not, depending on the integration scenario) that third-party sourcing and contracting solutions can integrate more tightly into SAP than SAP's own On-Demand offerings.
Perhaps the largest indictment of Frictionless as a company standard is not entirely fair, owing to company politics, but in SAP's home market of Germany, the product is rarely sold. SAP instead positions the limited capabilities of SRM sourcing in the German market…