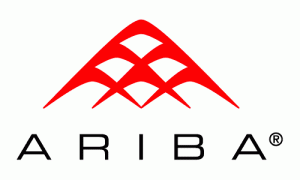 If Ariba remains independent ten years from now (which I do not anticipate, mind you), I suspect the biggest surprise in its revenue model by 2020 will be that suppliers will account for close to 50% of its business. Granted, Ariba's supplier revenue represents only a few percentage points today, but its strategy with its new Discovery program, combined with a growth in supplier network revenue, suggests that suppliers will increasingly pay to play (so to speak) in the coming years. Ariba's Discovery program is essentially a lightweight open RFQ/sourcing model that is free to buyers and suppliers today, but will clearly charge suppliers in the future. This is not a bad thing. There's a lot of precedent for it: MFG.com, Alibaba, ThomasNet, and others all have business models based on suppliers paying for market access. Regarding Ariba Discovery, Bob Calderoni shared on Ariba's reccent earnings call that the offering is still "early stage" but that Ariba is seeing a "good trend in terms of the number of postings and listings that are happening out there." Bob also suggested that while "[Ariba is] not generating any significant revenue" from it to date, we can expect changes in the second half of this year. Moreover, it's an area in which, according to Bob, Ariba is now investing.
I've personally examined this type of business model in depth, and I can tell you that it's inherently different from selling software to buying organizations, or operating a transactional supplier network. Ariba will need to hire an entirely new, less-compensated sales organization (based on a telephone-sales model) if it follows in the footsteps of others who've gone down a similar path. There are many challenges and pitfalls to this model that Ariba will discover — no pun intended — as it goes in this direction and attempts to monetize the commerce on its system; rather than share them here, I'll reserve comment for when Ariba actually ramps up this effort. Personally, I think it's an entirely different business, and I'm not sure whether Ariba's current DNA will be successful in supporting it from a commercial standpoint (building the software is the easy part).
In other quarterly-earnings news, Ariba has been relatively slow to convert CD licensees to SaaS customers. In this regard, they noted on the earnings call that "there are occasionally some CD conversions. There aren't very many of them. I think the conversions we've had cumulative to date is certainly a number in the 10 range so there are a couple of those, not very much of that." Part of this stems from the fact that Ariba still has challenges supporting complex, highly customized (and highly integrated) back-end environments in a SaaS manner for P2P. The situation is improving from an integration standpoint, but companies running multiple ERP systems (and/or instances) with $5-$10 billion or more in revenue would be well advised to make sure Ariba can support their P2P requirements in a SaaS-deployment model.
This is an important but overlooked question to ask when it comes to Ariba's performance in the coming years…