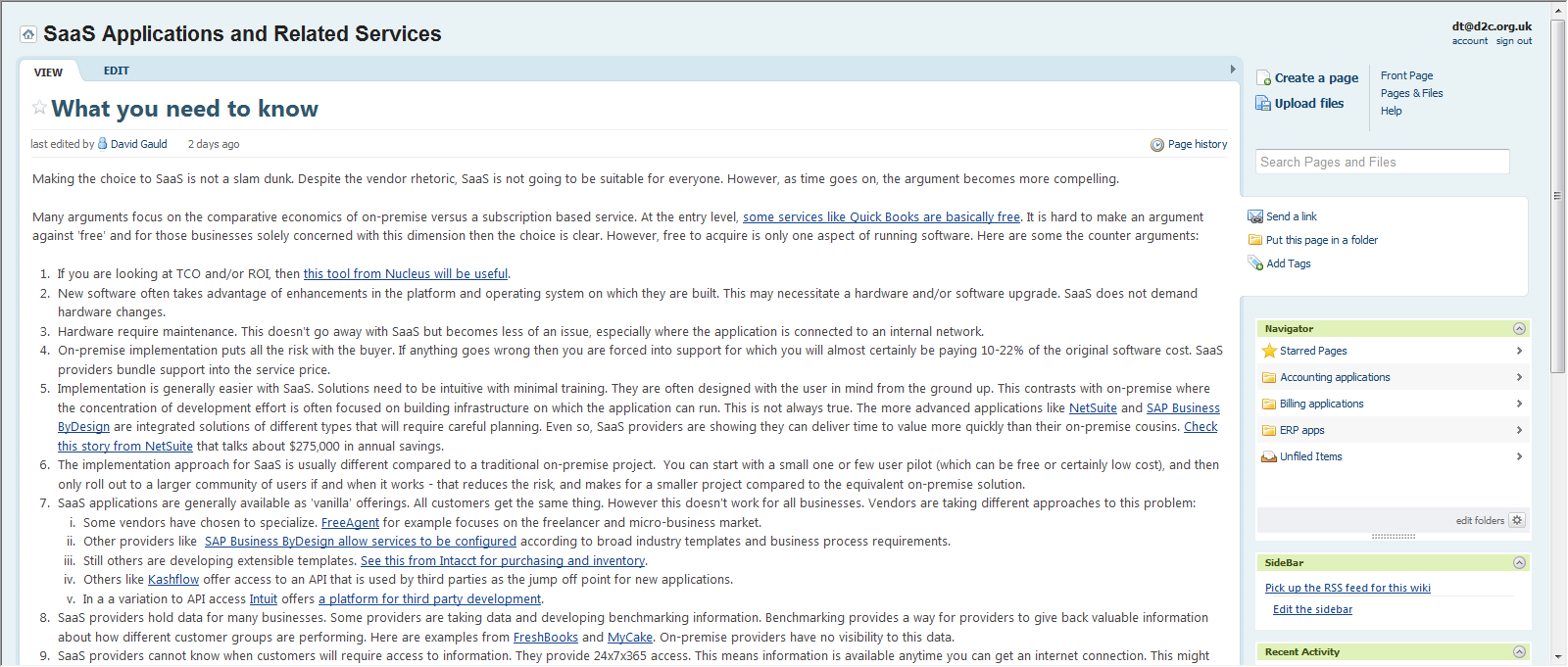 Over on AccountingWEB's forums (you need an AWEB account to log in, but it's free) there have been some heavy exchanges discussing the barriers to adoption of Cloud solutions by accountants in practice in the UK.  I found it interesting, but sadly the dialogue has been too vendor driven, with plenty of verbiage from the opponents of SaaS and the Cloud, along with positive stuff from evangelists like me.  I couldn't resist chipping in to make the business case for SaaS and the cloud, but Gary Turner of Xero thought we weren't being too helpful for the accountant audience because it was all getting too "inside baseball".    That was a new one on me, but the trusty Wikipedia describes the expression as follows:
"The expression "inside baseball" is sometimes used as a metaphor for details or minutia of a subject so detailed that they generally are not well known by outsiders."
Part of the need for going through the arguments (again) is that although AccountingWEB has some good reviews of the available products, and has covered the online accounting topic to some degree, there isn't one place that pulls together the SaaS and cloud story or lays out the issues for consideration.  We need the business case for SaaS along with links to anything useful.  That one place has just been created by Dennis Howlett, and as a wiki so that we can all help make it more "open" and even better.  He has created a database of the available online accounting and ERP suppliers, within a set of PBworks wiki pages that look set to grow in to a very useful resource.  Without much fanfare or marketing the resource got over 2,500 reads in the first 4 days it was available.  Both myself and Ben Kepes of Cloud Avenue quickly requested editor rights from Dennis, and we've got stuck in adding links and more text.  So far there is a:
There are already place holders for more pages so, in usual wiki fashion, this resource will be a perpetual work in progress.  If you want to join in, use your existing PBworks account to log in, or sign up.  You'll need to request access rights, and then as soon as Dennis gives you the OK, you can help us build.  This is exactly what we needed for SaaS and cloud business applications here in the UK.