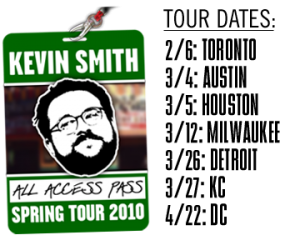 Paul Greenberg is on a crusade to educate the corporate world about the social customer. His new book, his seminar series are all aimed at that. As he is quoted in my upcoming book "Social CRM measures not just Customer Lifetime Value (CLV) but Customer Referral Value (CRV)"
So, based on the negative stream this weekend from Kevin Smith (Silent Bob) who has 1.6 million Twitter followers, it would appear to be a big FAIL for Southwest Airlines when it comes to CRV.
First, much as I admire Southwest and have written positive blogs about them, not sure they even do CLV right. Their front line and reservation agents have no way to distinguish a one-time flyer from the frequent flyer (I know I have qualified for their highest level – a free companion pass – 6 years in a row). This is part of Southwest's "democratic" mindset which treats everyone equally but makes them insensitive to the fact that Kevin, besides having a huge CRV also has a impressive CLV.
But Kevin's behavior in going and on and the language he used frankly makes this incident also a FAIL for the social customer. Let me elaborate.
Southwest has a "customer of size" policy…
Related articles by Zemanta