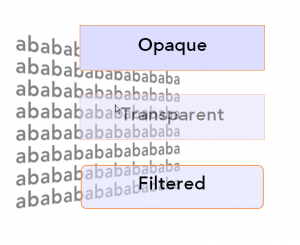 In the first column in this prediction series on building supplier transparency, I focused on the area of financial and business transparency. But this is only one type of supply chain transparency on which companies will focus on building in 2010, however. Spend Matters' research suggests that an increasing number of organizations will also focus on building two additional kinds of supplier transparency this year: social transparency and performance transparency. With each, as with financial and business transparency, it's important to remember that building transparency represents a more significant initiative and investment than enabling visibility into a single indicator or information type; transparency implies a new level of continuous insight to supplier actions and behaviors.
When it comes to social transparency, companies typically want to develop insight around behaviors and practices that could damage their top or bottom line, create negative publicity, or impact their ability to meet new or existing regulatory requirements. Companies that build social transparency into their supply chain are often concerned with such supplier activities as labor practices, adherence to local work rules and regulations, environmental concerns, and supplier diversity (in certain markets).
What's most interesting about social transparency is that companies that usually embrace an approach to transparency in this area are as interested in supplier adherence to the absolute (e.g., regulations) as to the relative (e.g., accepted societal norms). In other words, building social transparency into a supply base often brings with it a philosophical shift away from simply ensuring that suppliers abide by the letter of a contract — or the law — to embracing a company's own CSR and related philosophy.
Spend Matters believes that transparency occurs when a company shifts its emphasis away from one-time (or "one-cause") efforts toward a broader and sustained focus on developing its own philosophy in suppliers. While technology, often in the form of supplier-information management platforms (as well as other niche platforms, such as multi-tier supplier-diversity reporting) is essential to building supplier social transparency, it's also essential to acknowledge the importance of putting feet on the supplier street. Ramping up in-country resources from the standpoint of supplier development and auditing is critical, unless you work with a local supplier development or auditing partner on the ground…