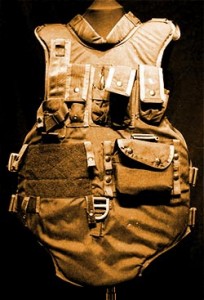 Last week, Coupa launched an attack campaign against Ariba. Today, I'll start a series in which I'll analyze Coupa's claims and compare them to reality. My goal is to clear the air for those who read the campaign's claims and want an unbiased, outside opinion. In this first post today, I'll tackle a few of Coupa's initial claims and see whether they hold weight — or not. Later this week, I'll analyze the rest of Coupa's claims against Ariba, and in a final post, I'll put out a few claims I'd make if I were Ariba going up against Coupa (I'll also provide Coupa the opportunity to respond to these in a later column, but to be fair, only after the post goes up; after all, Ariba did not have any advance notice of Coupa's campaign against it). Let's begin.
First, let's tackle ease of use. Coupa claims that its system is "designed with the end user's experience in mind, and characterized by broad adoption at customers" compared with Ariba, which Coupa claims is "not known for ease of use." In its description, Coupa appears to confuse some of its features (e.g., item reviews, supplier ratings) with actual usability, but that's not my beef with this claim. What I dislike about it is that Ariba is not as bad as Coupa makes it out to be. In fact, I recently interviewed a shared-service buying resource at an outsourcing firm and asked him which system he preferred — Oracle or SAP. He responded, "Ariba."
Now that's from a user — a power user, in fact. Moreover, Gartner published a review in June 2009 calling Ariba's P2P application "excellent" for ease of use. So what's the verdict on Coupa's claim? It's neither right nor wrong, but it is misleading. Coupa may be easy to use for simple requisitioning in the SMB market, but when it comes to a complex environment, Ariba comes out on top over SAP and Oracle (and Coupa, for that matter, which has only a limited track record of scaling in Global 2000 environments, at least to date). Seriously, riding a Vespa might be easier than riding a Ducati, but we all know it's not a fair comparison. Still, both can get you killed if you don't wear a helmet, or if you do something stupid, so be forewarned, whichever P2P or motorized path you plan to take.
Next, let's talk configuration. Coupa claims that its "Quickstart deployment is so easy, you'll be able to generate your first PO in less than an hour. Application configuration is so simple, business users can make changes on the fly." In comparison, Coupa claims, Ariba has "potentially time-consuming and expensive deployments and customization requiring extensive IT and consulting resources. Maintaining the system and changing workflows may require dedicated technical resources." Again, Coupa is neither right nor wrong, but it is quite misleading. Sure, with Coupa, you can start using the system in an hour, but chances are, you won't have it configured to the full extent possible. A few weeks to a month or two is more like it for a broader roll-out (Coupa's first larger-scale enterprise deployment took much longer, mind you, but you won't read that in the comparison).
Likewise, Ariba takes time to roll out, but it's getting better at it in a SaaS context, provided that back-end environments are not overly complex (you're probably fine if you're less than $7.5-$10 billion in revenue). Still, count on 3-6 months to be fully up and running, although it's possible to get started in targeted areas more quickly. A more disconcerting part of Coupa's analysis is its claim of the level of customization required with Ariba. With Ariba's SaaS platform, there's been a move towards platform configuration over customization whenever possible. This marks a big shift from its installed past, and Coupa is simply wrong and misleading in its claim about Ariba SaaS…