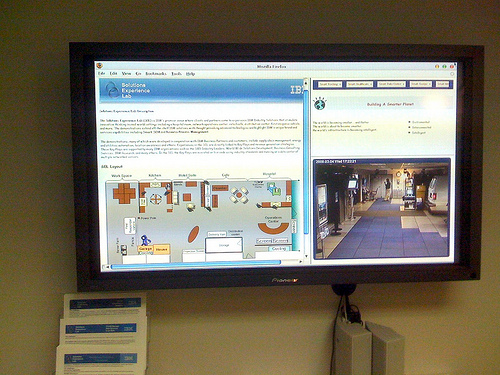 Usually, our man Tom Raftery covers the green beat here at RedMonk (under the cleverly named "greenmonk" brand), but one of IBM's labs here in Austin afforded me the chance to step in and do some green coverage. In this two part series on the IBM Solutions Architecture for Energy and Utilities Framework (or SAFE) I first get an overview from IBM's Jeff Smith and then we walk through a demo of SAFE in action with Paul Williamson.
Over recent years, IBM has been expanding it's customer base from the traditional IT department into other "industries," as they call them. Instead of just selling their software, hardware, and services to IT, they're looking to sell to others like, here, to the power and energy sector. See James discussion with IBM's Karen Parrish for more on these Industry Solution Frameworks.
What is SAFE?
First, Jeff gives an overview and explanation of what IBM has to offer the energy and utility sector:
For even more context and background on IBM's Industry Solutions, see the extended interview.
SAFE in Action
Second, Paul Williamson walks us through a pretty detailed, but quick demonstration of the how the different components of SAFE are used to address one type of problem, a power outage:
It was especially nice to finally film something in IBM's Solution Experience Lab above. You can tell there's a lot of excellent demo-juice going on in there. I need to get my hands on that RFID printer.
Disclosure: IBM is a client and sponsored the videos above.

Related articles by Zemanta