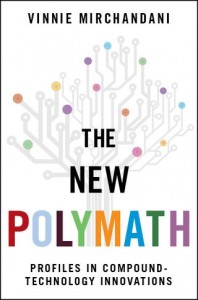 So, I have roughly a week to go through the copy-edit of my book and slip in any updates since I filed the manuscript in January. And I find I have to mention Google's broadband plans in the chapter on networks. And the Nexus One. Have to mention Buzz in the chapter on the other networks – the social kind. Touch on the Google-China spat in the chapter on ethics. Fit in the Apps marketplace in the chapter on clouds.
Slow down, will you, Google?
Actually for a book on innovation, Google is a fire hose. It is not one of the anchor 8 Polymath case studies in the book, but its presence is felt in many, many parts of the book.
Of course, it's not just Google. ..