Compuware Targets the High Tech Space
The project software space has been going through a lot of consolidation in recent years; however, the amount of innovation in this space has been thin. Acquisitions generally are about market share increases not necessarily about innovation.
I had a good quick call today with Lori Ellsworth, a vice president at Changepoint Compuware. We discussed the latest Accelerator that Changepoint Compuware was introducing today. What I liked about the conversation is that it shows a focus in the PSA (professional services automation) and PPM (project portfolio management) space around building vertical versions of solutions that enable faster time to value for prospective customers.
In the case of today's Accelerator announcement, Changepoint is delivering a preconfigured version of the software for software and hardware companies. This focus on the technology sector is based on a number of data points Compuware has seen related to faster than normal economic growth occurring in the technology sector and in the services sector. Given the growing importance of service revenues inside technology companies, this seems like a good fit for another Accelerator in the Changepoint offerings. (see screen shot below)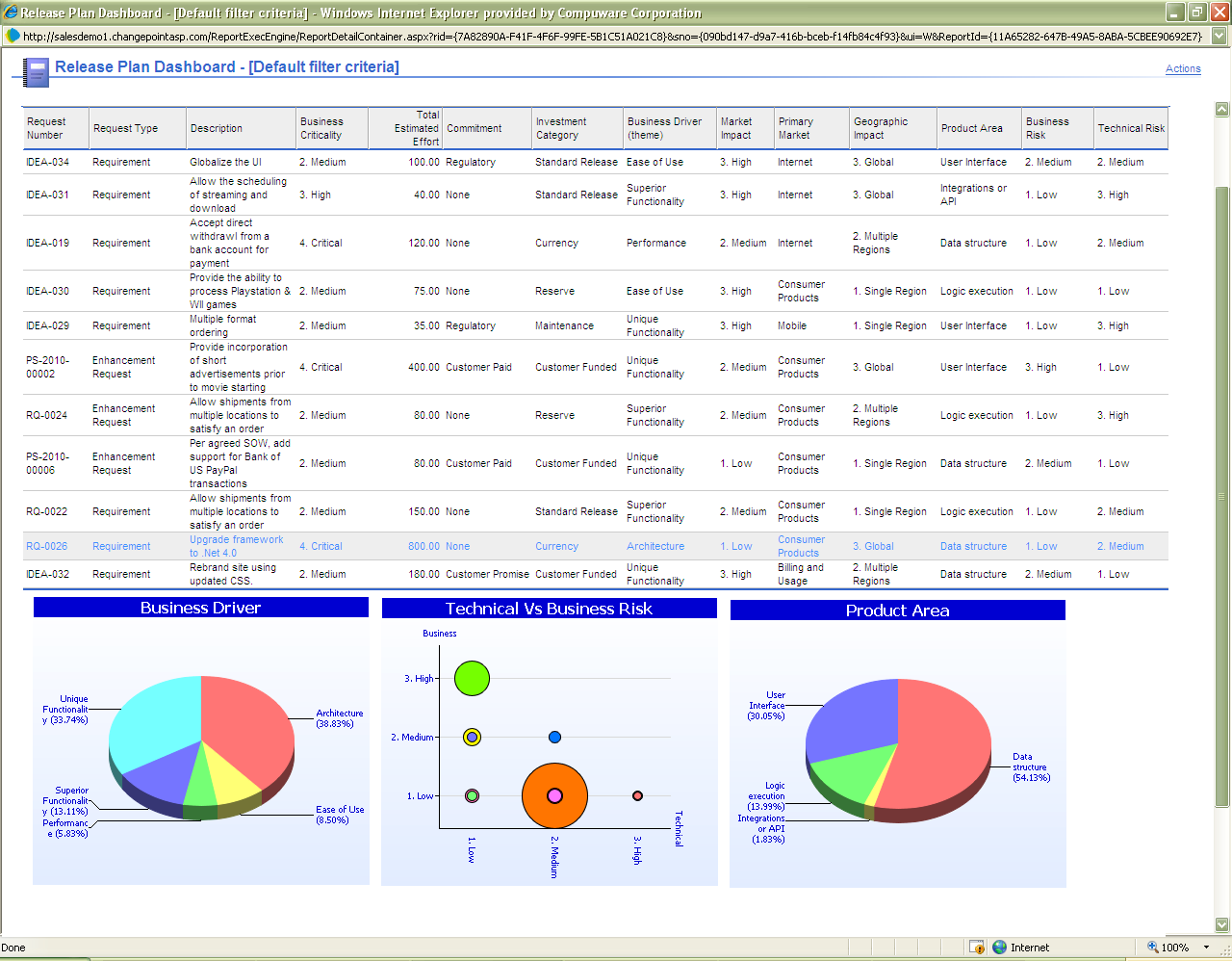 I discussed with Lori my observations that many service organizations…