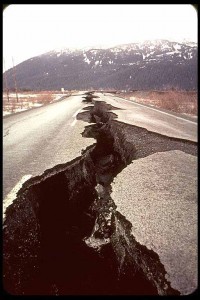 Check out the continuing evolution underway
On-premise vendors that are trying to play in the SaaS world (and I use the word 'trying' on purpose) are moving at a glacial pace and falling ever further behind SaaS application software vendors.
Let's look at the scorecard so far.
On-premise vendors, in general, have either ignored SaaS, been dismissive of SaaS or have been struggling to get SaaS versions of their older products ready for prime time. Specifically, on-premise vendors have been troubled with:
– getting multi-tenancy to work with their products. Products that were designed to be one-off implementations at customers may need a complete re-think to work in the cloud for scores of different customers simultaneously. If multi-tenancy wasn't designed into the products at the onset, a retro-fit is going to be costly (and possibly ugly).
– getting a Platform as a Service (PaaS) integrated with their SaaS solution. On-premise vendors keep getting confused with their legacy SOA platforms and a PaaS. While both can do many of the same things, on-premise SOA platforms have not turned into commercial software development platforms like PaaS solutions like Force.com and NS-BOS. It's time on-premise vendors realize that their SOA architectures are fine for on-premise products but insufficient and inappropriate for SaaS products. Just look at the multitude of applications that have already been built on PaaS solutions. Where are the FinancialForce.com and App Exchanges in the on-premise world? I don't see them and I don't see them coming either.
– Getting Integration as a Service (IaaS) incorporated into the solution set. The biggest innovations in getting application software implementation costs lowered (at all) in the last few years have come from third parties like Business Process Outsourcers and not from on-premise vendors. Granted, SAP has done some work here with some success, but on-premise vendors haven't made this a focus area for decades. SaaS vendors have leveraged IaaS technologies from the start and the speed of these implementations is proof-positive of their success.
In the last few weeks, I've read a couple of interesting announcements that show the on-premise vendors are losing more ground to faster moving SaaS competitors. Let's look at three of these announcements: