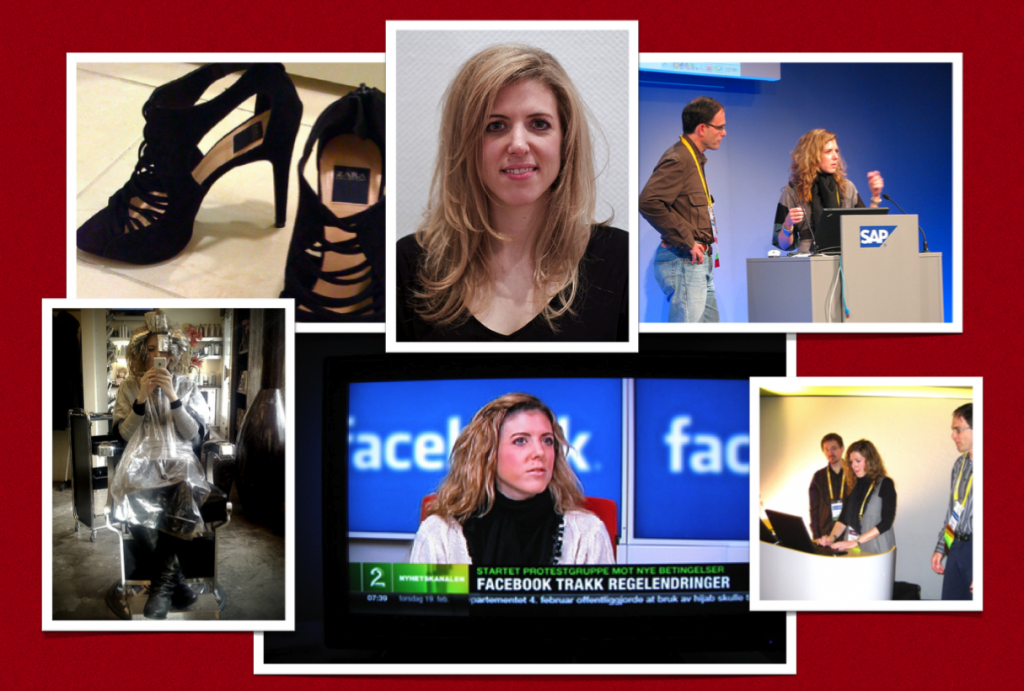 I was introduced to Anne Petterøe in 2009 by a fellow Enterprise Irregular (EI) who asked me if I might be able to help her find a place to stay for SXSW here in Austin.  I had already been following Anne on Twitter, but definitely didn't know her at all.  But, because she hailed from one of my daughters' favorite countries in the world, and because I felt I could trust a friend's referral, I invited her to stay on my couch for the festival.
I chose to write about Anne for Ada Lovelace Day because I love how Anne combines all that is great about being female with all that is great about being a geek.  Because the tech industry is still so heavily male-dominated, I want to encourage women to express their femininity.  Why is it weird to code 100 lines in ABAP by day and club by night in 5-inch Louboutin shoes?  It shouldn't be.
Anne is so much more than the sum of her good looks and impeccable fashion taste.  She's an SAP Mentor; she rallied a revolution against Facebook (and won), her tweets often look like this, and she's a "man among equals" at any geekfest.
I've since joined Anne here on the Technically Women blog and now consider her a friend.  She once confided to our @tech_women group, "Being 'the hottie' you either have the guys' attention for all the wrong reasons, or they just think you are as stupid as you look.  Both cases makes you work twice as hard as everyone else to prove that you actually know your stuff."  I'd love to see more women competing in tech and celebrating their femininity.  It's not an either/or; it's an and.  And all geeks work really hard, so let's stop making women do double time to prove they belong in the club.