I've always thought it's best to celebrate those you admire whenever the chance arises however on occasion, such as today when the world has a sharp eye on the topic it's quite often good to celebrate specific people in connection and the same context. Today, March 24, 2010 is Ada Lovelace day, and everyone is finding Ada today!
SAP and it's communities have taken on the challenge of finding Ada and created and collected a very impressive collection of stories of their heroines!
Last year I shared my own stories and we've done a show or two here in regards to empowering women in the world so I felt I should share a bit about some of the women I admire in the technology world, the list is huge so I decided to limit myself to 4 to share with you.
In no particular order and by far not all of the amazing people I admire…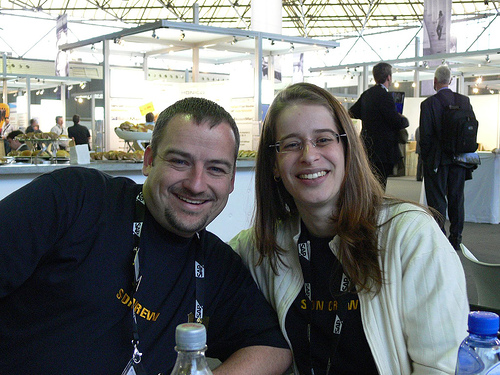 I first meet Gali over the telephone as we interviewed her for a job at SAP, since I was going to be working with her so closely it was decided I should be part of the interview process. Our first face to face meeting was several weeks later as we flew her to Amsterdam for our SAP TechEd event. I met her at the airport and went with her via taxi to the hotels, I wanted to be sure she was OK and had no issues or problems being on her first trip with us and everything.
We clicked instantly and had a fantastic time, one would have never known that we had met for the first time in person that week. Over the years she's become one of the most valuable people in my network of friends and continues to amaze me time and time again in her ability to grasp at the rootof problems and find solutions and stay on track to get things done, dealing with a community of 2 million is not an easy task and Gali does so with grace and a professionalism that is hard to top.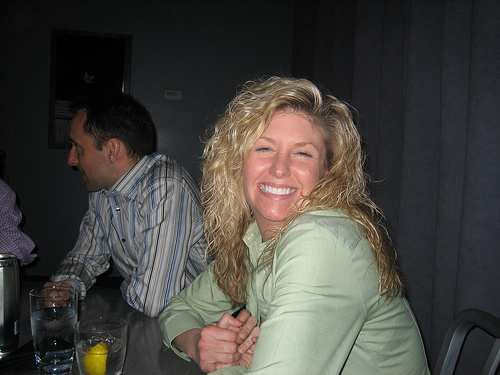 Stacey and I first met through the SAP Blogger's Program, a unique program that SAP developed to officially bring blogger's together with executives. Her ability to "juggle" everything involved with this program during the events is simply amazing and how she still manages to find the time to lend an ear to those who need a tip, advice or help blows me away.
Stacey has been a wonderful friend over the years and a mentor in showing me and helping me better understand the difficult art of relationship management with specific groups such as bloggers and analysts. Together with Mike Prosceno they make the program what is and without them I simply don't think it would be half what it is today – their passion is unequaled!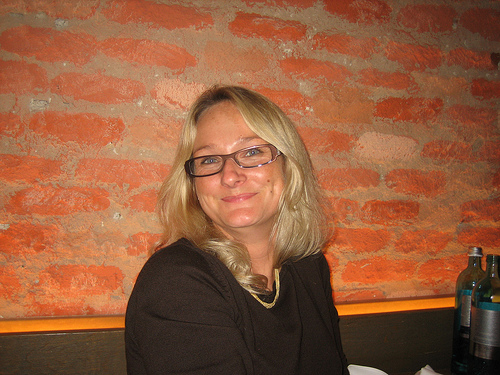 Karin and I have known each other for years now around our varies roles and tasks with the SAP communities, when we first met she was a product manager and then later joined the SDN team as a content strategist bringing her extensive network within SAP with her to make some of the most compelling areas within our site jump off the pages at the members and drawn them into the fascinating world of SAP technology.
She's been highly active in several areas and one that I had the pleasure of helping with was the production of some concept video/interview material, here and here. She's also almost completely responsible for the brand new redesign of the SAP Community Network wiki – tremendous efforts and a wonderful outcome!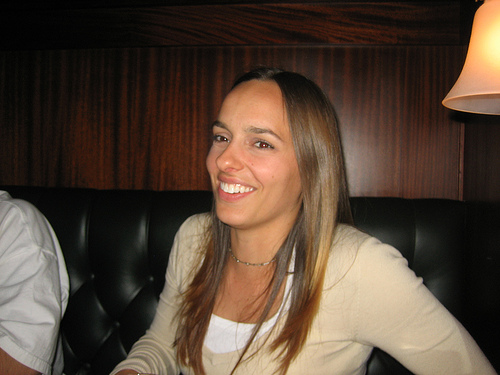 I met Danielle believe it or not on an airplane on our way to Atlanta for the SAP SAPPHIRE event in 2007, at the time she was a project manager for the Intel work with search with SAP. We hit it off extremely well and over the years our connections became even more intermingled whether it was me sharing her story of leaving Intel to start her own business expacklyMondo or later when she created her new start up Smeepe and then eventually when she purchased @eventtrack.
She's an amazing person who took hold of her dreams and started to make reality out of them by pursing her dream to build her own company and own products and thus during a rather difficult economic time yet she has stuck with it and is making her mark in the world!
There you have it 4 of the many of the women in the technology space that I admire deeply on a day celebrating one of the greatest women in our history.
Thank you Danielle, Karin, Stacey and Gali for being an inspiration!!