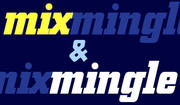 I am moderating a panel tomorrow night on "mobile and enterprises" featuring key people from Google, HP, and DoubleDutch (white label FourSquare). This is shaping up to be a really interesting discussion and what I like about this venue is that the event itself is intimate which encourages good discussion.
The way I'm approaching this is as follows, there are 3 fundamental dimensions to the mobile enterprise:
Unified communications: The integration of voice telephony and a range of messaging technology, as well as the unchaining of these technologies from the desk, are changing how people conduct business
App ecosystems: We have evolved along a fairly predictable path with regard to mobile apps, first we started out replicating desktop applications as small screen formatted and when the limits of this approach were reached developers started building mobile apps as if they had no desktop counterpart. In other words, the development of mobile applications is in a renaissance period exhibited by user experience creativity and the integration of mobile specific hardware capabilities, like location based services.
Mobile internet devices: The enthusiastic reception that devices like the Kindle, Nook, and iPad have received underscored the point that mobile devices do not have to be mobile phones. We are fully unwinding the notion that mobile data and mobile telephony are one in the same and this will have profound implications for companies that have a vested interest in the mobile enterprise, as well as the carriers who are providing the infrastructure services for large enterprises.
I hope you will be able to attend this event, I'm looking forward to a spirited discussion that touches on all three of the points I raised above.