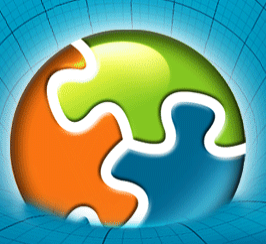 The announcement that Salesforce.com is acquiring Jigsaw caught my attention for a couple of reasons.
Jigsaw's unique Wikipedia-style crowd-sourcing model delivers the world's most complete, accurate and up-to-date business contact data

The combination of Jigsaw and salesforce.com will allow companies to easily find, purchase and manage data that is seamlessly integrated with their CRM apps

Salesforce.com makes strategic entry into the $3 billion market for cloud-based data services

With Jigsaw and salesforce.com, data service providers like D&B, Hoover's and LexisNexis have the opportunity to expand existing partnerships to deliver new services in the cloud

[From Salesforce.com Enters into a Definitive Agreement to Acquire Jigsaw — SAN FRANCISCO, April 21 /PRNewswire-FirstCall/ —]
First, now we know what Salesforce is doing with the $500 million in debt that they raised back in January. At the time it was expected that they would go on an acquisition binge with the fresh capital but I think most analysts expected that they would be making some very large acquisitions using the cash and their relatively rich stock currency; I, like most, did not expect that they would be doing acquisitions like this for all cash. It's somewhat academic but interesting nonetheless because it provides a window into the mindset of Benioff and team… they expect their stock to continue to go up in value.
Jigsaw is in itself an interesting company, if for no other reason than they prove rather conclusively that a company can weather the criticisms of Silicon Valley and build a business that has intrinsic and sustainable value. I've met CEO Jim Fowler on a couple of occasions and have always been impressed by what they are doing. I also like the fact that they have a maniacal focus on a specific opportunity and have plowed forward to realize it over the course of many years.
Lastly, this is an interesting acquisition because it puts Salesforce in competition with data service providers who would have previously considered themselves strong allies of Salesforce, namely D&B and Hoovers, both offering applications on AppExchange. One really has to wonder what the tone of conversations going on inside of those companies is this morning. To some degree this also puts Salesforce.com on a competitive intersection with LinkedIn, both companies now offering the ability to build an organizational chart for a target organization (aka sales prospect).
It will be interesting how the integration of Jigsaw plays out in the near term but I suspect this is not the first data services acquisition we will see Salesforce.com pull off. Congratulations to Jim and his team, they weathered a lot of criticism and derision over the years, it's nice to see that they are being rewarded for it.