It's been a busy couple of weeks for tying together the disparate pages and services that most of know as 'the web' – and the identities, preferences and profiles of those who use and browse it.  While it's still early days, the long-term opportunities – and risks – are huge.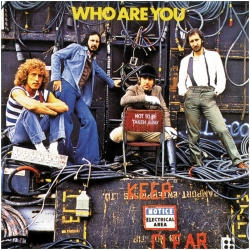 Of course, the big news this week has been Facebook's announcements that they will be putting 'Like' buttons everywhere and working to create a universal identification/authentication infrastructure by making the web more 'social'.  Obviously a shot across the bow of Google whose various social initiatives (Orkut, Buzz, Latitude, etc…) have borne little fruit thus far.  Google has to be thinking very hard about buying Twitter who has also been heavily in the news lately – and actually (finally) has a revenue model – an acquisition that could look a lot like the company's successful integration of YouTube.
We've also seen the less-covered but very strategic acquisition of Jigsaw by Salesforce.com – allowing Jigsaw's crowdsourced contact data services to be directly integrated into Salesforce's cloud-based applications and Force.com platform.  The capability to integrate data into Salesforce and other sales/CRM tools is not necessarily new (Jigsaw and competitors including OneSource and Hoovers have been part of Salesforce's AppExchange for quite some time) but the acquisition gives Salesforce the ability to tie the services even more closely together and create some new productized offerings that are a no-brainer upsell for their customers.   Those wondering what Salesforce would be doing with the $500M they raised earlier this year now have their answer – and AppExchange should provide plenty of candidates for the company's acquisition machine.  Fellow Enterprise Irregular Jeff Nolan wrote a great post on Salesforce's acquisition earlier this week.
In other words, what Facebook (and Google) are trying to do for consumer data, Salesforce is doing for B2B/sales data – wiring identity more deeply into cloud-based applications and services.  Privacy advocates will howl but the trend is undeniable (and probably unstoppable).
On the sidelines (so far) are Apple and Microsoft.  Just as I expect Google to be eyeing Twitter as a potential acquisition, both Apple and Microsoft have to be eyeing Facebook, despite the eye-popping valuation such a deal would require – at least both can afford it.  Despite their success with their hardware and integrated software offerings, Apple has thus far stumbled in delivering more open, web-based solutions – MobileMe has been one of their rare flops.  Microsoft has already tried – and failed – on this front (anyone logged in with Windows Live out there?).  An acquisition of Facebook would make sense for both companies – although Microsoft should have the inside track should they choose to use it.
The next frontier will be tying mobile identity and data into these initiatives – which is already underway.   Facebook is already rapidly becoming wired into iPhone and Android address books – the open question is how far Apple and Google intend to allow them to go.  Microsoft's moribund mobile business could be the biggest beneficiary – or biggest loser – of all.