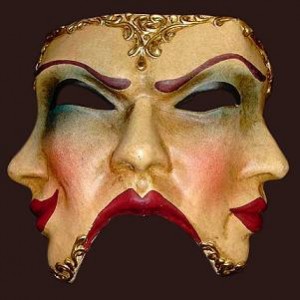 Customers who don't see through the fakery will get stuck with old, expensive solutions
Lately, my phone and calendar are getting filled with calls from vendors who want to tell me all about their re-purposed, on-premise applications. The calls have a few familiar aspects but they're all masquerades. And, mostly, they're bad for software users.
First, the pattern:
An on-premise vendor, seeing softness in new license sales numbers, starts to (finally) realize that Software as a Service (SaaS) is real. So, the vendor decides that a 'hosted' ERP application is a close enough facsimile to a SaaS solution. All the hosted product needs is a bit of SaaS marketing and it's a done deal. Right? Wrong!
A dear friend of mine is a software marketing pro. She told me that her ERP product is about to get a big splashy marketing campaign announcing its SaaS credentials. I immediately said that this can't be as its an old school ERP product that the vendor sometimes hosts. She replied that whether the solution is hosted by the vendor or in someone else's cloud is immaterial to a customer.
That's really wrong on a number of fronts. To begin with, a hosted on-premise product is likely not a multi-tenant solution. Multi-tenancy permits a vendor to apply a software upgrade once and have it automatically work for dozens or hundreds of customers simultaneously. In a single tenant solution, the software vendor must apply the changes one customer at a time. The latter approach is very expensive and potentially error-prone.
My good friend said that this argument (multi-tenancy) is immaterial to the customer as the responsibility for applying upgrades is the vendor's problem not the customer's. Again, this is wrong.
This leads to the second point: When solutions are not multi-tenant, they will be more expensive to upgrade and the vendor must either pass those costs on to the customer or the vendor must be willing to offer few upgrades to the product. Seriously, who wants a product with a built-in cost disadvantage? Who wants a product that a vendor is disinclined to upgrade? No one does. Multi-tenancy is a necessary component to true SaaS solutions if the customer is to get frequent upgrades and a lower cost solution.
Other on-premise vendors are trying to convince me that their SOA (service oriented architecture) stack is also a Platform as a Service (PaaS). This is another marketing stretch. A SOA stack is good for integrating other applications and technologies with on-premise applications…