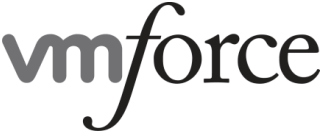 VMWare and Salesforce.com Battle For The Hearts And Minds Of Cloud-Oriented Java Developers
On April 27th, 2010, Salesforce.com, [NYSE: CRM] and VMware, Inc. (NYSE: VMW) formed VMforce, a strategic alliance to create a deployment environment for Java based apps in the cloud.  The Platform-as-a-Service (PaaS) offering builds on Java, Spring, VMware vSphere, and Force.com.  Key themes in this announcement:
Growing the developer ecosystem. VMware and Salesforce.com realize that the key to growth will be their appeal to developers.  The VMforce offering courts 6 million enterprise Java developers and over 2 million using SpringSource's Spring framework with an opportunity to build Cloud 2 applications.  VMware brings application management and orchestration tools via VMware vSphere.  Salesforce.com opens up its applications, Force.com database, Chatter collaboration, search, workflow, analytics and mobile platforms.

Point of View (POV): By betting on Java and the Spring framework for this Cloud2 PaaS, both vendors gain immediate access to one of the largest developer communities in the world.  Salesforce.com developers no longer have to use the highly flexible, but very proprietary APEX code base to create Cloud2 apps.   Java developers can now reach the large base of Salesforce.com customers and use the Salesforce.com apps and Force.com.
Creating cloud efficiencies for Java development. VMforce brings global infrastructure, virtualization platform, orchestration and management technology, relational cloud database, development platform and collaboration services, application run time, development framework, and tooling to the cloud.  Organizations can build code in Java and integrate with apps in Salesforce.com without having to retrain existing resources.  Environments can scale as needed and take advantage of the massive economies of scale in the cloud.

POV: As with all PaaS offerings, cost and time savings include not dealing with hardware procurement, pesky systems management software, configuration and tuning, and multiple dev, test, and production environment set up.  Developers can focus on business value not infrastructure.  What will they do with their free time not scaling up databases and app servers?
Figure 1. Major Players In The Cloud Wars