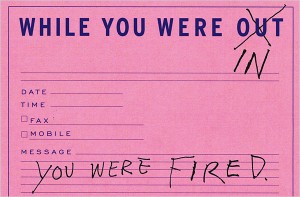 SaaS HR solutions can still prevail in current economy
My colleague, Dr. Katherine Jones, fired the following off to me the other day:
"Recently, I interviewed a European automobile manufacturer who was facing first-time layoffs and pulling all the company's ex-pats back to the home office. We were talking about his plans for purchasing HR technology; this was his response: "it would be unconscionable to go off and buy new HR software when we are laying off employees."
Yet evaluation of the SaaS model created an easier, more cost-effective way for the company to meet its application requirements, which it viewed as investing in its existing employees, rather than in its technology infrastructure and the staff that would be required to support it. The compelling reasons were stated as:
• Easier ability to scale as business needs change
• Faster access to state-of-the-art technology
• More rapid time-to-production
• Improved security, performance, and availability
• Reliable access to data, anywhere, anytime
• Predictability of costs over time ( at least for the length of the contract)
• Avoidance of specific vendor or technology lock-in long term
• Increased risk mitigation with better support for compliance
• A lower total cost of business solution ownership for the level of service received.
While the layoffs were complicated by the French rules around dismissing workforce members, the corporate goals in approaching a SaaS solution were clear: save money immediately through the software-as-a-service model and put corporate money into retaining employees, not expensive on-premise software solutions."
The "business" of business must continue whether a company or an economy is in the doldrums…