Apps Strategy Options Abound And Organizations Need Accurate Comparison Methodologies

Recent inquiries from blog readers and client engagements highlight a growing need to compare the cost of apps strategies.  Common comparison scenarios often include:
SaaS versus on-premise
Upgrade versus customization
Single instance versus two-tier
Vendor maintenance versus third party options
Custom apps versus packaged apps
Cost Comparisons Should Encompass The Software Ownership Lifecycle
An inventory of costs should comprise the phases of application ownership (see Figure 1).  License fees, implementation, and maintenance often define the most common costs.  However, additional factors by phase should include:
Phase 1 – Selection. Costs include services such as requirements gathering, vendor selection services, contract negotiation fees, and program management.
Phase 2 – Implementation. Costs include projects such as change management, business process reengineering, integration, customization, and testing.
Phase 3 – Adoption. Costs include, training, testing, configuration, report creation, and customizations.
Phase 4 – Optimization. Costs include upgrade, testing, custom development, and other integration fees.
Phase 5 – Renewal. Costs include third party maintenance, management, and vendor selection.
Figure 1. Total Costs Must Span The Software Ownership Lifecycle.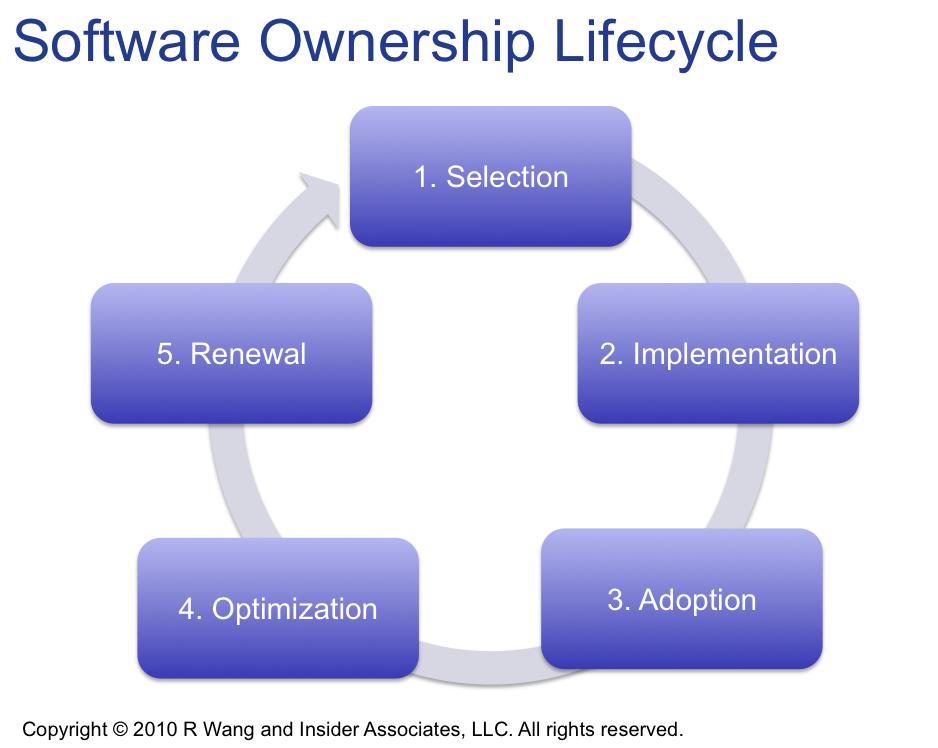 The Bottom Line For End Users – Cost Comparisons Form The Foundation For ROI Calculations
With ROI being asked about more and more, organizations must improve their ability to calculate costs and compare benefits.  Total ownership costs provide one half of the ROI equation. Costs also represent the more controllable factor in improving ROI.  Accurate inventory of costs will provide organizations with the transparency required to conduct apps strategy projects and assess the impact of a technology's benefit.
Your POV…