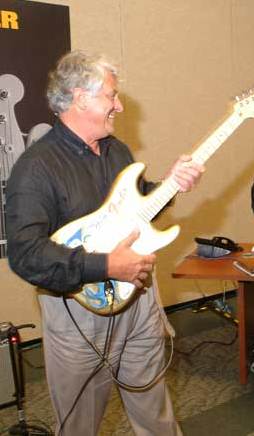 I free-associate a lot – and there are times when two seemingly disparate streams of thought suddenly bring me to an 'a ha'.
Here's one of them – related to a few recent streams of thought and conversation:
These two streams of conversation got me thinking of my presence (as an analyst during my Reservoir Partners/Aberdeen Group years) at the Salesforce.com AppExchange launch.  I vividly remember Marc Benioff describing AppExchange (repeatedly and forcefully – as Marc tends to do) as 'iTunes for Enterprise Software'.
One could describe this analogy as superficial, shallow, inaccurate and via many other not-entirely-positive terms.  And many analysts in the audience near me (who shall remain nameless) did just that.
But it didn't matter.  Because the market bought it. Just as the market continues to buy much of what Marc sells – he is clearly, in my opinion, the best marketer in the 'Enterprise' market today – bar none.
Which brings me back to SAP's acquisition Sybase.  Does it matter?  And does it matter whether the many snap 'analyses' of the deal are 'deep' or not?
If you're a product marketing executive at SAP or Sybase trying to battle for resources and justify your product marketing budget for next year, absolutely.
If you're a customer, maybe – but probably not much.
If you're interested in buying the stock – not at all.
All that matters is what Marc Benioff knows – whether the analysis – the message – sells.  Whether people want to – and will hear it, internalize it, and repeat it to others.
In regard to Barbara's post, if Marc Benioff were an analyst, in addition to being significantly more poorly-paid – he'd be a Rock Star.  Because people listen to him, and because his message gets through. Having spent a fair amount of time with him over the years, I have no doubt that Marc is someone who is and can be very deep.  But most of the time, in public, he doesn't.
Instead, he communicates in a straightforward and simple manner that gets through to people – his employees, his customers, his investors.  He boils the message down to something simple, something essential, and something well-understood.
He boils it down to the 'So What'.
That talent – is the definition of a 'Rock Star'.  It's the ability to take a mountain of data, opinion, analysis and other assorted noise – and to create a 'So What' that people will hear. That's why Rock Stars matter – whether they are executives – or analysts.  That's why they are influential, that's why they are followed, and that's why they are so sought out.
It's also a rare talent in the analyst community – and in the technology business in general.  As a long-time follower of SAP, I have to wonder whether they have the 'Rock Star' capability internally to tell the story as crisply and clearly.  Or perhaps more importantly to know what not to say – to spare the market the gory & unnecessary detail – and to strip the message down to its essence.
So here's my take – here's the 'So What' on SAP/Sybase.
It's about one thing – and one thing only.  SAP is tired of putting money in Oracle's pocket.
Everything else is just noise.
Thoughts?