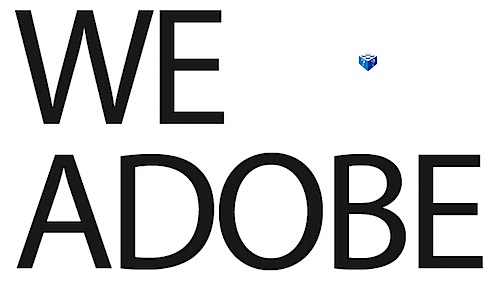 There's really no better way to put it: Adobe has problems. Well, one problem: Apple. The problem is especially vicious because it's largely a perception, brand, and "thought leadership" issue. You know, the kind of soft marketing stuff technologist and developers are supposedly too smart to fall pray to but do all the time.
Apple Hates Flash, A History
The problem, of course, is Apple's vendetta against Flash. As their email opt-in spam for CS5 has shown, Apple clearly doesn't care about jagging up Adobe's Creative Suite cash cow at the moment. While there's clearly Apple poaching with Final Cut and Aperture, Apple is a long way from Jobsing Photoshop, Illustrator, InDesign, etc.
By banning and panning Flash on the iPhone, Apple has thrown gas and pack of matches on the previously well calmed down sentiment that "Flash must die." Over the past few years, Adobe did a good job of moving beyond it's early "forking the web" talk and conniving developers that the Flash Platform was just another platform for developing software. Other ISVs glommed onto it quickly, using Flash to not only build bunching charts, but in some cases (like AccelOps, BMC, and parts of the Intuit ecosystem) full-blown UIs based on Flash.
Google's chatty embrace of HTML 5 and the Ajaxian-duo days of Firefox started cracking that sheen a little about a 12-18 months ago. But, the dueling titans frame of Adobe Flash vs. Microsoft Silverlight narrative helped keep the idea of RIAs nicely alive.
Then, sometime after Adobe destroyed several iPhones in MAX 2009 video, Apple started getting uppity. Adobe's Packager which would let you develop iPhone apps with Creative Suite was a good idea and a very normal idea: lock-in at the IDE level has been unheard of for a long time. Developers are supposed to use whatever tools they like, and not have tool-chains mandated by a vendor.
By banning Packager with the infamous section 3.3.1, the voice of Apple drew a line in the sand: you either hate Flash, or you hate us, they seemed to be saying.
Where does this leave us?
Now, not a week goes by without a "Flash is loosing it's grip on web video" story. That's sort of more of a sibling issue to application development, but it certainly doesn't help Adobe.
Clearly, Adobe was blind-sided by Section 3.3.1, and while rumors of anti-trust inquires of course circulated, it looks like the end result is that Packager is DoA. Apple stopped Adobe from fully participating in iPhone/iPad app development. Essentially, Apple brutally enforced the status quo: Adobe would be used for the "pretty" of app development, Photoshopping up UI components and graphics. Adobe wouldn't expand its toolchain further into application development on Apple's watch.
Which is too bad, really, I'm not sure more tools in the iPhone world is a bad thing. Though, developing apps in JavaScript is an intriguing proposition, I rarely hear someone singing the praises of Objective C, and I hear C/C++ is just as fantastic as ever. The reply, of course, is that perfection require an iron grip. Otherwise, the Apple-camp would say, you end up with the "we'll run any old crap" mentality of Windows. Or worse: the web.
The Recovery Plan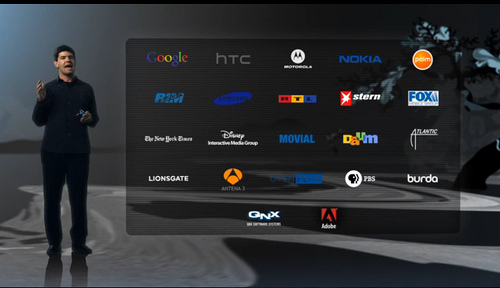 What's left for Adobe to do then? Well, as I said, this is largely a perception problem. First, Adobe has to make bank with Creative Suite 5. Second, they have to be on the short list for every iPhone competitor. Third, crush gently with success, not open philosophy.
Creative Suite 5
In my completely unscientific and terrible talk to people at party "polls," many creatives skipped Creative Suite 4. Many of them say things like, "it just didn't have enough to justify the price… plus we still have to support customers on CS3!" These same folks seem like they'll buy CS 5. Indeed, there's a rule of thumb about skipping even numbered releases – saving up for the odd ones.
CS 5 does have many impressive features – being able to remove that asshole boyfriend from your holiday photos with a few clicks is fantastic, to jestingly highlight one of the many jaw-dropping things in Photoshop.
If Adobe can make piles of cash of Creative Suite 5, much of the blue box damage Adobe has dealt with of late will matter less and less. It's a big bet, and the main problem is that it's sort of Adobe's only one to make…