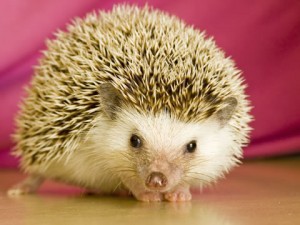 Edward Carr, the editorial director of the Economist , is quoted in my book,  The New Polymath:
"Isaiah Berlin once divided thinkers into two types. Foxes, he wrote, know many things; whereas hedgehogs know one big thing."
Several EIs had a chance to sit down with Bill McDermott, co-CEO and Vishal Sikka, CTO of SAP (separately) during SapphireNow. I asked them both:
"How long can SAP continue as a software pure play, when Microsoft is spending billions on data centers, Oracle in buying Sun, IBM and HP continuing to expand their foot print?"
Both in different ways said the same thing
"Companies don't want stacks. They want specific functionality. Stacks are about vendor lock-in. We want to partner with best of breed hardware, outsourcing firms"
How to reconcile this comfort with partial coverage with SAP's desire to own the complete functional footprint?