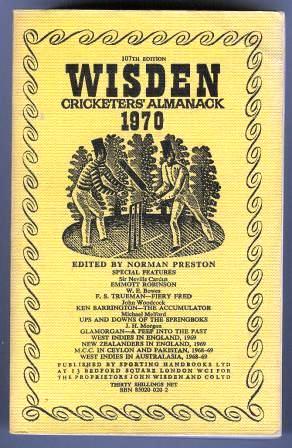 The more I think about it the more sure I am that watching sport on TV will be what drives the coming Internet TV convergence, which is probably good, given I was quoted to that effect in The Guardian last Friday.
"We are going to get integrated internet TV. I think that the integration of data-driven sports experiences will drive this in the US – where statistics matter so much for baseball, rather like statistics do for cricket here."
In his News Corp AGM in 1996, Rupert Murdoch said:
"Sport absolutely overpowers film and everything else in the entertainment genre… we plan to use sports as a 'battering ram' and a lead offering in all our pay television operations."
I am not sure much has changed. But the addition of data to sports can certainly make the experience more immersion and enjoyable. Just try and enjoy baseball or cricket without understanding the poetry of the data. Wisden's Almanac is the original augmented reality.
My esteemed colleague Stephen O'Grady is a baseball stats nut. Not sure I can find the post explaining it now, but his appreciation of the stats is not separate to his enjoyment of baseball. It didn't come after the fact; it pulled him into the game while he was living in Boston as an undergraduate if memory serves me correctly. Anyway, given I had a post of immersive data-driven Internet sports TV his most recent posterous was telling. It says simply:
no one knows better than a Linux user that Flash has its issues, but c'mon – MLB At Bat is just incredible
That's what I find most interesting about the phenomenon I am describing. That is – watching sport is not independent of the medium. Thus – Stephen became an iPhone true believer on the strength of one app – MLB.com at bat. He calls it "quite possibly the best app ever written".
Or ask vendorprisey about cricinfo.
People will choose to purchase hardware and software that best suits how they want to engage…