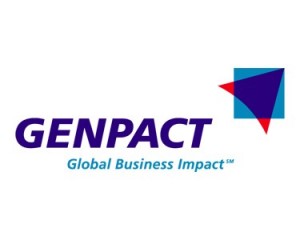 In part 1 of this series examining Genpact's capabilities in procurement, I took a look at their broader capabilities and positioning in the sector. In this post, I'll double-click on their unique processes and approaches to delivering procurement BPO results in the source to pay arena. Within this area, Genpact breaks their capabilities down into two areas: Source to Contract and Procure to Pay. Within the former, Genpact focuses on spend analytics (it currently uses its own technology in this area), category management, decision support information, market intelligence, sourcing strategy and negotiations. Within the source to contract area, Genpact's specific offerings include supplier profiling, supply market analysis, RFQs/auctions and negotiation as well as sourcing analytics. In the P2P area, Genpact focuses on data management (e.g., catalog management / MDM), tactical planning for PO management, material receipt matching and accounts payable (including invoice management and automation).
On a high level, this offering sounds like what all the other large BPOs offer in the procurement outsourcing arena, targeting both price and non-price levers to get savings for clients. But what separates Genpact's approach is what they term their Smart Enterprise Processes (SEP), which, in their words, focuses on analyzing key business outcomes, mapping core business processes at a granular, enterprise-wide level, linking business outcomes and benchmarks to key performance measures and drivers, testing the effectiveness of a client's processes (resulting in a client-specific diagnosis and roadmap) and finally, executing recommendations through a combination of "process insights, analytics, reengineering, and technology."
In other words, on the surface, SEP sounds remarkably similar to the type of benchmarking approach that a firm such as Hackett, AT Kearney or McKinsey might take a company for (either as part of a programmatic/subscription or customized engagement). Still, it's quite granular; moreover, it's seems quite clear from the looks of it that Genpact developed it in tandem with McKinsey or another strategy firm, which should lend further credence to it.
One of the lasting goals of SEP, in Genpact's words, is to provide a diagnosis and program which "offers deployment flexibility and performance-based commercial models which are self-funding and P&L neutral" while also "prioritizing high impact price and non-price levers for savings." As an example of the level that SEP dives into the spend trenches, consider the granularity of how they slice a client's spend analysis and category savings opportunities…