Here's Chapter's 1-4 of Storming the Castle.  I'd love your input and your feedback! Chapter 4 is below.
We're up to Phase 4 of our Customer-Centric GTM strategy — Market Development. We've done some thorough product testing using formalized QA methodologies, and we've worked with our customers using VOC techniques. Our product is in early Beta now.  Its time to think about how we're going to attack the market and that means segmentation.
What's Segmentation?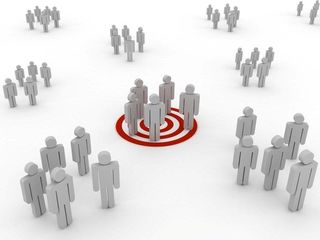 Simple question, complicated answer. Not so complicated actually, its just that there are a lot of definitions out there for what segmentation is and is not.  From Businessdictionary.com: "market segmentation [is the] process of defining and sub-dividing a large homogeneous market into clearly identifiable segments having similar needs, wants, or demand characteristics. Its objective is to design a marketing mix that precisely matches the expectations of customers in the targeted segment. Few firms are big enough to supply the needs of an entire market, most must breakdown the total demand into segments and choose the one or few the firm is best equipped to handle. Four basic factors that affect market segmentation are (1) clear identification of the segment, (2) measurability of its effective size, (3) its accessibility through promotional efforts, and (4) its appropriateness to the policies and resources of the firm. The four basic market segmentation-strategies are based on (a) behavioral (b) demographic, (c) psychographic, and (d) geographical differences."
This is actually a definition that I don't like.  But I selected it to highlight a couple of points. First  off — markets are NEVER homogeneous.  NEVER ever.  The idea of market segmentation is to identify the Homogeneous aspects of HETEROGENEOUS markets and target them.  It also leaves out a very basic segmentation strategy – solution type, which is typically how companies have gone to market in the past.  Do you want CRM software or ERP software?  Do you want steel-belted radials or snow tires? I do like the the fact that it references behavioral components as part of a segmentation strategy though.  And that in fact is what we will be focusing on.
Markets Have Attitude
Think of your daily life.  You have attitude about everything.  Some things you love, some things you hate, some things you don't care about.  Well guess what, its the same thing with individuals in companies. When it comes to how they buy products and services, some things they love, some things they hate  and some things they don't care about.  The key to creating a Market Development strategy that really works is to uncover what your target customer's attitudes are towards buying products and services.
Lets take an example from the high tech space. For instance, are they motivated by the Return on Investment of tech?  Do they procure solutions that have the highest ROI?  Or are they motivated by the technology itself and tend to buy the coolest, grooviest, hottest stuff that's out there.  Each company has attitudes toward the procurement of products and services.   By aligning your content and Demand Generation strategies to those attitudes, your company can increase its conversion rates by talking to segments in the language most likely to get a prospect actively engaged and just as importantly, attitudinal segmentation enables you to identify low return customers —  those least likely to buy from you.
Deciphering Attitudes
When you first bring your products to market you want to find the "sneezers" (to borrow Seth Godin's term), those who will help develop the market for you by being advocates — evangelists for your product who will spread the word. They will help drive adoption.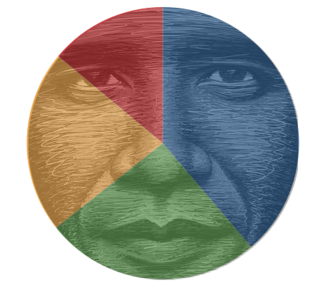 Many marketers are familiar with the traditional forms of segmentation discussed above.  That is, they attack a particular geography or vertical or solution area as a way to find those sneezers. But to truly be successful in bringing your product to market you have to segment your market by attitude. Attitudinal segmentation enables companies large and small to find the sneezers, those most likely to buy and more importantly find those who just love to talk to you but will never buy, as well as those who just plain will never buy.  These last two groups represent a huge amount of wasted time, energy and money, which any sales rep worth their salt finds anathema.
This is the science of marketing at its best! As part of this scientific effort you will ask the market questions using a statistically valid sample through a combination of real time, virtual, and web survey data.  Your attitudinal segmentation effort should answer the following questions:
Which groups within your potential market ascribe a high degree of value to the capabilities of your solution (don't say ALL because that's not true!)?
How large are these segments and where are they (you will realize that they cut across industry AND geography but the analysis will provide you with logical geos and verticals to start with.
What are the key characteristics of the way these prospects buy products and services? What motivates them? What do they care about?
Where should you focus your scarce sales resources to get the most bang for the buck?
Which groups of customers should you ignore? Or said better, which groups of customers should you only address opportunistically?
What elements of your offer – product, service, pricing, ease of use, etc… do prospective customers find most appealing and what specifically about those attributes do they like?
B2C companies have been using attitudinal segmentation for quite some time as part of their Go-to-market efforts. B2B companies can and will benefit from a scientific approach to marketing as well, especially when you combine such a segmentation effort with the choice modeling work we talked about earlier.
The beauty of this approach is that if done right, a company doesn't have to then go out and try to identify what prospects are in what segments, although using outbound telemarketing efforts can aid in this identification.  If done right, they will come to you.
So, first do the heavy lifting to identify the attitudinal segments in your market. Then:
Using a Drive-to-Web campaign, motivate your prospects to visit your Web property.
Once on your property, walk a visitor thru a customer self-segmentation tool so that the customer (by answering a short series of questions) enables you to predict which segment they belong in. Expect about a 75% accuracy rate.
Once they've given you the information to perform a segmentation, you as an organization MUST provide something of value back to the customer/prospect (usually in the form of content). Why? This is a value for value exchange — they have given you priceless information about themselves you in turn must give them best or next practice information that will help them succeed in their role.
When they've self-segmented then you can then personalize the web experience for them and provide further offers that will resonate with their buying attitudes. If you find that they are ROI motivated for instance, you can offer tools and data to help build a business case. If they are tech lovers, you can offer content on the technological merits of your solution.
Finally, what should you do with existing customers who present cross- and up-sell opportunities? Well, enterprises young and old tend to know a decent amount about existing customers. So an attitudinal segmentation strategy can be employed without having to have customers self-segment. Depending on your business, someone or something should know enough firmographics and attitudinal data to predict segment membership. You can build an attitudinal gear box for instance — a simple tool that serves up questions about an organization which you can use to predict their segment membership.  Have your Sales personnel answer key questions on their customer's behalf.  If they don't know enough to answer the questions, what are they doing in your business?  I've seen companies build a segmentation gear box to take their data and use it to predict segment membership with a high degree of accuracy. These efforts have lifted their conversion rates north of 25%.
Remember, its not enough to merely understand your market, you must determine what you should do DIFFERENTLY to maximize the economic value of understanding your market.  This type of segmentation combined with a detailed understanding of your offer enables you to pre-test each segment's reaction to your offer and field a GTM strategy that's both flexible and high yield!