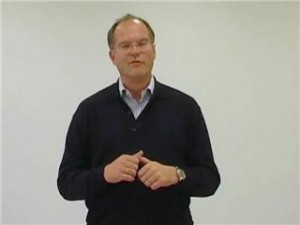 As SAP prepares to release Business byDesign to market in late July, I recorded a video interview with Rainer Zinow, the company's Senior Vice President for SME Strategic Solution Management. Rainer is responsible for Business byDesign strategy.
The video, which is embedded below, follows a similar conversation Rainer and I had about six months ago.
When I interviewed Rainer back in December 2009, SAP announced byDesign running as a fully multi-tenant system, which is necessary for deploying software as a service (SaaS) efficiently and at low cost.
In this new video, Rainer offers his view of the last six months and previews challenges for the remainder of the year. He starts the interview by describing key accomplishments since our last conversation:
Fully implementing commercial-scale multi-tenancy
Close relationship with Intel, which helped SAP achieve 250 concurrent users on a single blade
In-memory analytics
Silverlight user interface
The transition from technical product development to sales means that broad customer adoption is now the priority. To meet this goal, SAP will rely heavily on third-party partners and resellers to bring the product directly to market. According to Rainer, the next six months are "all about partners. We need buy-in from partners; that is the most important thing."