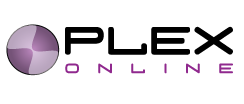 Much of the press the last few weeks has concerned SAP and other vendors as user conferences were everywhere in May. SAP, SAGE, Mercer and others invited me to events all on the same week. I went to an overseas client as I had a long-standing commitment.
Nonetheless, SAPâs Business ByDesign SaaS solution is again getting a lot of visibility. Fellow ZDNet blogger Dennis Howlett will be updating our opus on this product line very soon.
But I believe a different vendor deserves more notice: Plex Systems. They also had a user conference last month and this is a vendor whose SaaS ERP solution has been out for years and has, I believe, about 1,300 customers.
In the last few months, I have interviewed several Plex customers, Plexâs CEO (Mark Symonds) and even crafted a research report (with the help of colleague Tom Ryan) on the company. In all, this firm is hard to fault. In fact, I could only suggest that they:
-Make their PaaS development toolset available to systems integrators and resellers
-Accelerate their rollout into other vertical markets
I can also state that much larger entities are looking to Plex as a replacement solution for older on-premise ERP solutions. I spoke at length with a CIO who is considering this across their North American and European operations.
While their install base has had a very North American focus currently, you can expect this to change soon.
If youâre a SaaS scorecard keeper, Plex is a true multi-tenant solution.
Bottom line: This is one of those vendors to watch..