Folks here's an excerpt from Chapter 2.   Enjoy. Comments as always are welcome.
Arts and Crafts Time Is Over
Well that's what you're CMO should be saying.  Look, time and time again, marketing has been relegated  to the tail end of a GoToMarket (GTM) strategy — the arts and crafts aspects of marketing, which is pretty funny considering that "M-A-R-K-E-T" is intrinsic to the term "Go-To-Market".
"Oh yeah, we should get the marketers involved in this, we need a product name and a campaign, after  all we're gonna need leads."  NO! NO! NO! (I'm flashing back to Inglourious Basterds right now  — Nein,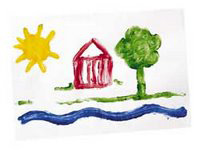 Nein Nein!). Marketing needs to be involved at the beginning of the product life-cycle.  Why? So that the Voice of the Customer can be part of the development equation. Why?  So that the product more closely aligns with what the market actually will buy NOT what they say they will buy.
When smart organizations take to believing in the science of marketing and apply it with rigor and consistency they transform themselves from craft producers to Category Owners — intent on defining the terms of what it is to play in their market and driving their competitors to meet their standards for what it means to play in their category.  There are a couple of critical customer-centric elements to making Category Management a reality.
Your Customer's Voice
The first customer touch point on the way to developing a compelling GTM and category strategy comes directly after the Product Idea phase.  Its Voice of the Customer (VOC) Co-Innovation.  To ensure that there is customer voice as a vector for product or service development means creating a VOC initiative in your organization.  These VOC initiatives can be "in person" for instance, sitting down with customers in their place of business or at a trade show or conference and walking them thru product conceptualizations and recording the efficiencies and inefficiencies of interaction with the product.   Or one can sit down and  thru the use of ethnographic techniques, run a participatory interview and gather feedback from a potential consumer of the new product.
VOC programs can also be run online.  Through the deployment of private online communities, companies can mine their customer bases for their knowledge and insight of what they need and what they will pay for, not what they say they will pay for.
On your side, you're gonna want both your product development teams and your marketers involved in your VOC programs. In fact, the VOC program should sit in marketing as they are responsible for market-facing initiatives.   Further, its not just "product" you will be talking about with your customers at this point, but you'll want your marketers to be listening closely to the words that are used and NOT used so that  they can craft compelling content.  But  you'll want your marketers to be listening closely to the words that are used and NOT used so that  they can craft compelling content.
The Science of Marketing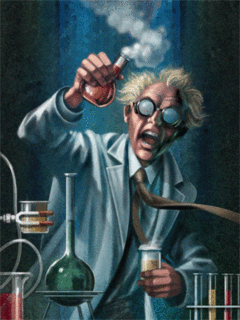 Owning a market category = being king of the realm. It means being a leader in market not a follower. It means focusing on ways to bolster your competitive position and creating defensible market barriers that your competitors find difficult to cross.  Being a Category owner is about defining what it is to be a leader in that market and then delivering on that definition rather than focusing on the arts and the crafts.
Time to turn to your customers again.  But this time we'll use  Choice Modeling to mine for insights.
Many companies these days have no real scientific method for understanding what features, functions, pricing, packaging and services associated with their offerings will yield the most  revenue and/or the most market share.  But believe it or not there is a scientific method for determining what levers to pull on your offer to make the most attractive offer in a given market. Its called a Choice Model.
A Choice Model answers the core questions about what customers value most — what will they pay for versus what they say they will pay for. Its a quantitative technique to understand in detail the revenue, demand and market share implications of modifying the different levers around your offer — pricing, packaging, store placement, target customers, competitor activity, media, messages, geographic areas, the brand, product usability, services add-ons etc. and  any combination of these.  Lets look at a B2B example.
ARAG, is a provider of legal benefit services.  ARAG is looking to generate Category leadership and break out from other legal service providers.  One can construct a choice model around the various legal services that are provided, and put them side by side with a competitors.  By modifying the values of these services, changing them up in a systematic fashion, you can build a model of how to change the services portfolio, pricing, delivery mechanism, etc.  to alter demand and ultimately consumption of ARAG legal benefit services.
You can even extend Choice Modeling to the customer experience itself.  For example, if a brand has outlined a customer experience plan, or you have a current experience in place,  you can choice model which of the planned enhancements or elements of the current experience have the most impact on customers… many times you will find that what you think will impact the experience doesn't align with what will motivate a customer to buy based on that experience.
Depending on the circumstances, this may be done through either structured in-market experimentation or historical analysis, or a mix of the two.  There's a whole host of quantitative techniques… conjoint, orthogonal, discrete modeling that can be used to get at the answers you are looking for.  In retail for instance, you'd want to use a discrete choice model. What's also cool about a Choice Analysis is that you can run "war games" against your competition and figure out which positioning, which product enhancements, what pricing will be most advantageous to your brand and most damaging to your competitors'.
VOC Programs and Choice Models Are Powerful
These two tools are extremely powerful in constructing a GTM strategy that enables organizations to define, manage and ultimately own a category.  These tools are applicable throughout the GTM life cycle and as we visit other touch points in that cycle I'll point out where and how you can use them.