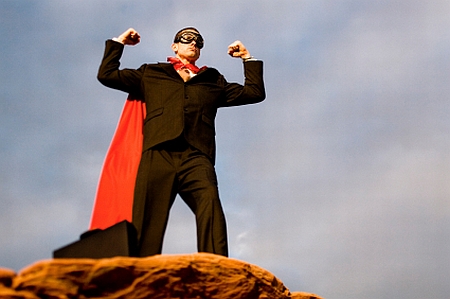 Gawd, it's so easy to be negative, which is why an article praising the efforts of unsung IT heroes caught my attention.
The message is simple, short, and sweet: despite all the project failures, legions of IT workers do a great job every day. They suffer the sins, inexperience, and bad attitudes of non-technical colleagues who act like IT people are their personal servants.
This section from a post by Harry McCraken sparked my enthusiasm about the topic:
With almost no exceptions, the IT people whose lives I complicated didnât show any irritation. They patiently solved my problems, whether it took a few minutes or hours of research. They may have occasionally requested that I stop doing something particularly troublesome, but I donât remember ever getting chewed out.

In other words, I was fortunate enough to work at companies with really good IT pros. And now that I donât have access to them anymore, I appreciate their technical skills more than ever. Just as important, I admire their people skills: I always got treated as a person, not a problem.

Hereâs to the millions of IT pros around the world who continue to do just that for people like me.
Yeah, it's easy to come down hard on IT; in many cases, the IT department is a bottleneck and source of much frustration. But, we must remember that IT is often understaffed and over-worked, and folks in the trenches are just trying to do a good job.
Next time an IT person helps you out, or even listens to your whining without complaint, offer to take him or her to lunch. Or, at least, say thank you and really mean it.