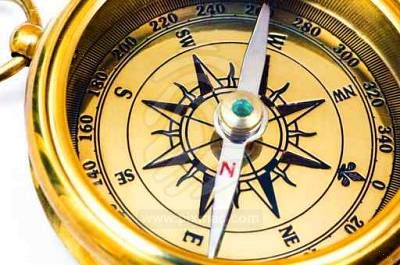 I'm excited to announce the latest Spend Matters 2010 Compass Series: Getting the Most From ERP Procurement and Spend Management Applications. This Series, our
third Compass Research volume in 2010
, leads off with Part 1, titled:
An ERP Outlook: Are SAP's and Oracle's Spend Management Capabilities a Fit With Your Own Technology Plans?
In Part 1 of our analysis looking at ERP procurement technology, we look at SAP's and Oracle's competitiveness and capabilities in the following functional areas:
Spend visibility
Supplier information management
E-sourcing
In Part 2 of this analysis, which will publish in Q3 2010, we will provide further analysis of the following functional areas and relative ERP competitiveness and product capabilities:
P2P enablement (including supplier enablement, content management, master data management and supplier network capability)
eProcurement
Contract management
Invoice management
Our aim of this series is to provide both perspective and color into ERP procurement capability and the overall importance of enabling practitioners to objectively look and consider SAP's and Oracle's competitive capabilities in these areas today. Going back five years, very few procurement groups could passionately support the adoption of ERP procurement and sourcing applications within their organizations. At the time, both Oracle and SAP were long on marketing and vision, but short on global-scale references for implementations, not to mention broad solution coverage (i.e., supporting the entire source-to-pay process).
Flash forward a number of years, and the ERP procurement decision has become far more complicated. SAP and Oracle have materially evolved their Core eProcurement applications and built out other capabilities, including innovative — yes innovative — capability in certain areas (e.g., spend visibility in SAP's case; supplier management in Oracle's).
Our downloadable research provides high-level context as well as a decision framework to help companies assess when ERP or best of breed may be more appropriate for specific areas. As part of this analysis, we examine current capabilities as well as provide a shortlist ranking inclusion guide for each module. Alternative recommended supplier lists for shortlist inclusion in each area are also included. Our relative ranking methodology for each solution area does not represent a comparative ranking of capabilities (e.g., ERP vs. ERP or ERP vs. best of breed), but rather our view of how companies should prioritize ERP vendors for procurement-related technology shortlist decisions.
You can download this brief and other Spend Matters Compass research analyses by visiting our research library. Also be sure to check back for forthcoming research in this Compass Series throughout June as well as Q3 2010. Forthcoming briefs include:
Is it Time to Make the Switch? How to Determine Whether ERP Spend Management Applications are Right (or not) for Your Business
Getting the Most from ERP Procurement Applications — Tips, Strategies and Tactics That Go Beyond the Headlines
Rounding Out a Savings-Driven ERP Spend Management Plan — Third-Party Technologies, Services and Partnerships to Maximize Returns