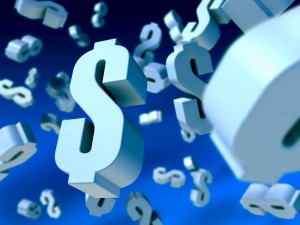 One of the dark secrets of the subscription business is the profit margins earned from subscribers who still pay, but who no longer use the service. This is a facet of the business that predates the SaaS industry by many decades — magazine publishers and insurers being some of the 'worst' long-term offenders. I often reflect on this fact when I look over my credit card statement every few months and notice the handful of subscriptions I still haven't gotten around to canceling, even though I stopped using their services a year or two ago, if not more. Unfortunately, the ill-will this generates isn't good for subscription as a business model.
Granted, the publisher is still spending money on printing and postage, even if I don't read the publication; but the fact remains they're earning a profit margin which delivers no value whatever to me. As publishers perhaps have started to realize, the profit margins grow even fatter if you eliminate the cost of the physical magazine or newsletter and substitute an online service. Domain name registrars and web hosts have earned enormous sums over the years from the sheer inertia of their customers (myself included). Many of us are still paying for web domains or websites that we stopped maintaining ages ago but simply can't bring ourselves to dismantle or cancel. It may be only a few dozen dollars a year for each one, but for a hoster that multiplies those dollars across hundreds of dormant websites and runs them all on its oldest, slowest server, you can just picture the money rolling in.
The problem is that, although this captures money from customers once they've signed up, it does make them wary of signing up in the first place — and the more experience they have of this happening to them, the more wary they tend to become. In the small business market, I suspect the commitment to pay a full monthly subscription for ever after is a huge deterrent that is a big factor preventing owners and managers from signing up to try out on-demand services. This is especially true when the main alternative is a relatively low-priced, conventionally installed software package for which you pay a fixed price and then can use as much or as little as you like with no further commitment. A one-off payment of $99 may look a lot more than a $9 monthly subscription, but by the time you get to the end of year one, it'll save you $9 every month.
The ability to continue using software at no extra charge for years after it was first bought is a huge attraction of conventional software compared to online services. Even more so when continued access to one's own data depends on still being able to run the software. In that context, a continuing monthly subscription feels like an unfair tax that is even more unwelcome when it's being paid for a service that has lapsed into disuse precisely because it no longer meets the needs of the business.
Therefore I believe SaaS vendors need to start looking at pricing schemes that go some way towards removing this potential deterrent, both to allay concerns people may have on sign-up and also to forestall possible grievances later in the subscription lifecycle. Pay monthly seems grossly unfair once products fall out of use. Why not pay only if you use it that month?
The solution I think is to give up some of those 'easy' margins on inactive accounts and instead set a low price that comes into effect when the level of activity falls back below a certain threshold. Let's call this 'dormant' pricing because I think that's a good word to describe the cases where use of an application dips back to low levels: