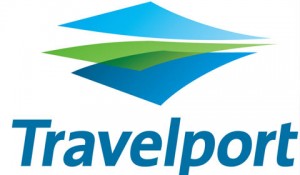 Spend Matters would like to welcome Richard Lee, the co-author of this post. Richard is a partner in Spend Matters Group, an M&A advisory firm serving the software, services, outsourcing and travel sectors. He is the former North America corporate development lead for Orbitz and has extensive strategy and finance experience in the travel industry. Jason and Richard have worked together for years, although this is their first time jointly covering the travel and T&E market. Look for greater research collaboration between the two on Spend Matters in the future.
Last week, Rearden Commerce unveiled a new partnership with Travelport, an announcement that in our view represents a critical stamp of approval on the vendor's disruptive business model within the travel market. Because Travelport has competitive solutions to Rearden that it most certainly stands to achieve greater revenue — if not higher margin — on it's clear they decided to pursue a partnership out of the market need to remain competitive from a solution perspective for business clients that require more than a simple booking tool.
Before getting into our analysis of what preceded this partnership agreement, as part of a brief history of the business travel market, let's first cover the announcement. Business Travel Online notes in their above-linked coverage that Rearden signed a "strategic marketing partnership with distribution and technology firm Travelport … the agreement … which was reached after talks began one year ago, does not include an equity stake [as with Rearden's previous relationship with American Express]." The deal provides Rearden with significant distribution opportunities based on the thousands of travel management companies (TMC) using TravelPort — not to mention TravelPort's direct enterprise client sales efforts.
What's our quick analysis? It's clear there's no exclusivity to the deal, and even though Rearden will have access to Travelport's vast TMCs and in-house corporate travel managers, they still have to compete for business against various other TravePort offerings. To us, it appears that Rearden is becoming one of the many platforms that Travelport customers can choose from, including Travelport's own Traversa. It will be interesting to watch how given the travel industry's notoriously thin margins, how revenue will be shared and what the ultimate bottom-line impact for both organizations will be…